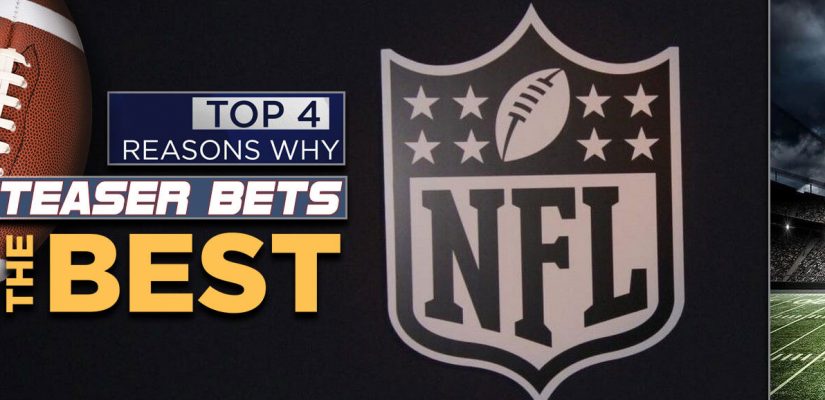 Parlay betting is one of the most popular bets in the NFL. For better or worse, and it's usually for worse, parlays are a common NFL bet. The reason is simple: bettors can put down a little to potentially win a lot. What if I said that you can move the point spread in your preferred direction with NFL teasers?
In exchange for buying multiple points, NFL teasers allow you to combine your bets into an accumulator.
Sometimes this can be advantageous to sports bettors. However, if you abuse NFL teasers too much, the sportsbooks are going to get you. It's best to pick your spots for teasers. Like parlays, if all you do is bet NFL teasers, it's likely not going to be a profitable season.
NFL Teasers
What is a teaser bet in the NFL? Most online betting sites allow bettors to buy points, usually, a half-point or a point is the most popular. However, if you want to really change the point spread while still getting respectable odds, a teaser bet will have to be employed.
Point spreads and totals can both be teased. Pretty well all sportsbooks allow mixing totals and point spreads together on your ticket.
100% SUCCESS RATE
Note that like a parlay, all of the selections on your teaser ticket must be correct for a winning wager. It doesn't matter if you are playing a 15-team teaser and you go 14-1, that's a losing bet.
6, 6.5, and 7-point teasers are the most common NFL teaser bets. In other words, let's say you want to include an 8.5-point favorite on your 7-point teaser ticket. For this leg of your teaser to be a success, they will have to win by at least 2 points to cover -1.5. Let's use the example below.
Minnesota Vikings vs. Green Bay Packers Betting Odds:
Team
Spread
Moneyline
Total
Minnesota Vikings
+8.5 (-110)
+450
Over 47.5 (-110)
Green Bay Packers
-8.5 (-110)
-675
Under 47.5 (-110)
Two-Team 7-Point Teaser Odds:
Team
Spread
Moneyline
Total
Minnesota Vikings
+15.5
Over 40.5
Green Bay Packers
-1.5
Under 54.5
In this case, you can tease the Vikings to +15.5 or Packers to -1.5 with the total. You can go in either direction, teasing the Over or Under with the Vikings or Packers. The payout for a two-team 7-point teaser is -130. Let's get into NFL teaser odds below.
NFL Teaser Odds
The payout for your teaser will depend on how many bets are on your ticket and how many points are bought. A 6-point teaser will have a better payout than a 7-point teaser. The 6.5-point teaser odds will fall between 6 and 7. The more selections, the higher the payout.
Rank
Betting Site
Bonus
Bet Now
1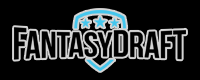 FantasyDraft
Free Entry up to $4
Go to Site
NFL Teaser Odds Courtesy of Bovada:
Team Teaser
6 Points
7 Points
2
-110
-130
3
+160
+120
4
+260
+200
5
+400
+325
6
+600
+450
7
+900
+700
8
+1500
+900
9
+2000
+1200
10
+2500
+1500
NFL Teaser Strategy
1. Get Off Key Numbers (Wong Principle)
Sportsbooks attempt to get as sharp as possible to the final outcome of a game. The point spreads are a very calculated estimate of where the final score will land to get money on both sides of the games.
There are certain key point spread numbers where you might want to get off and shift with a teaser.
John Ferguson, also known as Stanford Wong, developed the Wong Principle while working on his Ph.D. at Stanford University in the 1970s.
He used it for blackjack, where you don't play blackjack when the casino has an advantage. For example, immediately after the dealer shuffles is a bad time to play. Only play the positive counts. Unlike basic card counting, the player should leave the table when there is a negative card count to find another table instead of making small bets.
POINT SPREADS TO NOTE
Ferguson moved onto sports betting systems in the 2000s and utilized football teasers as an opportunity. In this, bettors should use a two-team 6-point teaser when it moves through 3 and 7 points.
So, if the point spread is 7.5, 8, or 8.5 points, you could tease through 3 and 7 points by buying 6 points on the teaser. Conversely, this system works for +1.5, +2, and +2.5. For example, teasing a +1.5 spread up will go through 3 and 7 points to 7.5.
Using the Wong Principal is in fact the only way I bet NFL teasers and the most important NFL teaser strategy.
This method is more effective for NFL teasers rather than college football teasers. NFL games tend to land on the key number of 3 and 7 more often.
2. Stick With Small Team Teasers
The odds of successfully hitting those crazy teasers with 10 teams or so are highly improbable. If you are going to play anything more than a three-team teaser, consider it a fun bet. Even three-team teasers are tough to consistently win.
TheSportsGeek recommends only playing two-team teasers if you are aiming for long-term profits.
If you want to have fun and take a shot, by all means, but it's not something to expect to be a winning NFL teaser strategy. Similar to a lottery ticket, it's straight-up gambling with little strategy.
The implied probability of hitting a ten-team 6-point teaser is 4%. If you were to play 100 of these bets, the odds suggest that you will win four bets. That's not a long-term winning system.
Again, as we noted above, teasing through 3 and 7 points on a two-team teaser is the only situation where we bet NFL teasers.
3. Teaser Line Shopping
For our NFL teaser odds example above, we used what is typically the industry standard. However, this doesn't mean that you can't find better odds if you look around.
Sportsbooks will occasionally have NFL teaser promos and specials during football season.
Ensuring that you are betting with the best odds is critical to long-term success. The money you are passing up could add up to thousands of dollars if you're not betting the best odds.
Bet At The Top Sportsbooks
TheSportsGeek has the best NFL betting sites that you can find online. Make sure that you are only line shopping at reputable sportsbooks.
4. Pick Your Spots and Money Management
Teasers should not be a the forefront of your sports betting strategy. There is a lot of volatility when it comes to betting teasers, and at -110 on a two-team teaser, the odds make it tough. It's easy for a lot of people to lose a few teasers in a row and start to get trigger-happy, too.
When this happens, they begin to bet randomly and with no self-control. These bettors chase their losses and it can only end in a disaster for their bankroll.
It's not hard to lose a few teasers or more consecutively. If this is the only way you are betting on the NFL, it's going to take patience to jump into the right situations.
When the numbers align on the point spread and you have a good read on the game, it's time to make a move.
There may be weeks where you don't bet any teasers and just focus on other wagers. If this is the case, don't force anything because you feel that you need to have a teaser on your card on Sunday.