The UFC Fight Night 210 betting odds are live, and we have predictions for all thirteen fights, including a few top picks that outshine the rest of the card. UFC Fight Night 210 odds are from Bovada, but you'll find more sportsbooks in your area at the bottom of the page. 
UFC Sandhagen vs Song Best Fights To Bet On
Here are our top four bets across the entire card. These bets are meant to be parlayed together, but they work just fine as individual picks. 
Chidi Njokuani Money Line -120
This knockout artist should continue his unbeaten UFC streak. 
Zellhuber Money Line -300
Zellhuber is one of our top newcomers of 2022. His DWCS debut was a win over a talented undefeated fighter, and this 23 year old will be a shoe-in for the future UFC top ten contenders at an already stacked lightweight division. 
Daniel Zellhuber vs. Lucas Almeida was easily one of the 2 or 3 best/highest level DWCS fights from last season. If things go as expected this weekend, both guys will have earned their first UFC win less than one year after the fight took place. #UFCVegas60 pic.twitter.com/pcUWVn3JdF
— Strong and Jacket MMA Picks©️ (@strongandjacket) September 15, 2022
Gomes vs Lookboonmee Over 2.5 Rounds -300
Both fighters are talented, but both go to decision. Lookboonmee has only seen decisions in her UFC career, and fights at a metered pace designed to go to decision. 
Nascimento vs Boser No Decision -260
Nascimento has seen no UFC decisions and Boser has only seen decisions with slower paced fighters.These guys will have an early night. 
PLACE YOUR BETS NOW! 
UFC Fight Night 210 Odds
We're walking you through our top bet for all thirteen fights. Starting with the UFC Fight Night 210 odds for each money line, you'll see a quick MMA breakdown and betting advice to take to the top UFC betting sites. 
Cory Sandhagen -200 vs Yadong Song +163
Our Main Event features a favorite on a two fight losing streak and the underdog on a three fight winning streak. Yadong is quickly climbing the ranks with back to back knockouts.
He's only lost twice in the UFC, and both times it was against quality grapplers.
Oddsmakers and betting lines seem to think Cory can stand with Song, simply because he hasn't been knocked out inside the UFC. We feel this is a close fight, but our money is on the Underdog, Yadong Song at +163. He has the momentum going into this fight, and with Cory off for eleven months, we think he'll have some rust to shake off before he can get a win. 
PLACE YOUR BETS NOW! 
Chidi Njokuani -120 vs Gregory Rodrigues +100
Undefeated in the UFC, Chidi is on a three TKO streak going into this fight. His opponent has knockout power, but has struggled to beat other strikers. We see a repeat of the Armen Petrosyan fight, with Njokuani scoring three rounds to zero. Bet the Chidi money line. 
PLACE YOUR BETS NOW! 
Welcome to the UFC, Chidi!!!!!!!!!!!
pic.twitter.com/eMeVveQgfF
— Alex Behunin (@AlexBehunin) February 5, 2022
Andre Fili -120 vs Bill Algeo +100
Algeo resurrected his career with a two fight UFC win streak this year. Fili is on a two fight losing streak, putting him at 9-8-1 with the UFC. Algeo is a decision fighter and Fili has seen three decisions in his last four. The Over 1.5 Rounds prop bet at -435 is the right bet. 
PLACE YOUR BETS NOW! 
Alen Amedovski +350 vs Joe Pyfer -500
Amedovski has three straight losses in the UFC over a three year period. Pyfer is only 1-1, in DWCS, and this is his UFC debut. I'm not convinced Pyfer is the better athlete, with Alen facing unfortunate match ups like his debut with Krzysztof Jotko. We're betting the underdog, if only for the higher payout. Bet Alen for a 3.5 times return on your UFC Fight Night 210 betting odds, but keep your wager manageable. 
PLACE YOUR BETS NOW!
Rodrigo Nascimento +145 vs Tanner Boser -175
Boser's loss to Andrei Arlovski is a mystery to me. He went the distance with Gane in 2019, and has three TKO wins in the UFC.
Nascimento is now 3-1 with a loss to Daukaus via TKO, with all four fights ending via finish.
I'm struggling to bet Boser because of his consistency, and I'm striking with the 'Fight Goes to Decision, No' prop bet at -260. It's a lower payout, but a much more confident bet than either fighter's money line. 
PLACE YOUR BETS NOW! 
Anthony Hernandez -175 vs Marc-Andre Barriault +148 
The opening fight on the main card is the first fight to feature all eighteen betting markets. This is a closely matched fight, but both men have only 1 decision win inside the UFC. They're both going to look to finish early and often. Bet the fight goes to decision, No prop bet at -135. The special bet Anthony Hernandez Most Takedowns Landed at -600 is another fantastic bet. 
PLACE YOUR BETS NOW! 
Damon Jackson +160 vs Pat Sabatini -200
Sabatini is undefeated in the UFC and has shown high quality wrestling. He faces another grappler in Damon Jackson. Their grappling should make for a stalemate, and a possible kickboxing match between BJJ fighters. We think Sabatini has a mild edge in winning the decisions or catching the submission. Bet the Sabatini money line. 
PLACE YOUR BETS NOW! 
Louis Cosce +170 vs Trevin Giles -210
Giles is on a two fight losing streak in back to back knockouts. Cosce is an aggressive striker, 1-1 in the UFC with both fights ending via TKO. Either man's TKO prop is interesting, but we're siding with the UFC odds and going with the Under 2.5 Rounds at -150. 
PLACE YOUR BETS NOW! 
Aspen Ladd -140 vs Sara McMann +115
Ladd lost her last two fights in decisions with 2:1 strikes absorbed. She's got knockout power, but some women can just eat those shots.  McMann has never been knocked out by anyone other than Ronda Rousey. McMann is the best wrestler Ladd has ever faced, so we're going with the underdog at +115. The UFC Fight Night 210 odds are showing only five betting markets for this fight, so there isn't much to work with. 
PLACE YOUR BETS NOW! 
Loma Lookboonmee -245 vs Denise Gomes +195
Our underdog had a fantastic showing at her DWCS debut. Lookboonmme struggles with takedown defense, but the UFC loves matching her up against other strikers. Expect a decision, and take easy money on the over 2.5 Rounds at -300. 
PLACE YOUR BETS NOW!
Daniel Zellhuber -300 vs Trey Ogden +235
Ogden is 0-1 in the UFC and 15-5 overall. He's a quality wrestler, but his striking against Jordan Leavitt wasn't up to par. Zellhuber is coming off a DWCS win as a -235 favorite. Zellhuber is undefeated, with a 75% finishing ratio. This is the UFC building Zellhuber up with highlight real potential fights. The Zellhuber money line is one of top bets, paying out $33 in winnings per $100 wager. 
PLACE YOUR BETS NOW! 
Gillian Robertson -148 vs Mariya Agapova +125
Agapova has gone 2-2 over her last four, with each fight ending via finish. Robertson has a history of either losing by decision or winning via choke or knockout. I don't have a ton of confidence in either bet, but considering their UFC fight  history, the Fight Goes to Decision, No prop at -185 is a good bet. 
PLACE YOUR BETS NOW! 
Official decision: Nathan Maness (14-1) defeats Tony Gravely (21-7) via KO (Punches) #UFC #UFCVegas37pic.twitter.com/hwwArAp4R0
— All Access MMA (@AllAccessMMA247) September 19, 2021
Javid Basharat -164 vs Tony Gravely +133
Gravely is now 5-2 in the UFC, facing the undefeated Basharat (12-0.) In the UFC, Basharat has stopped all takedowns and scored strikes 2:1 against both opponents. Gravely's takedowns are key to his win, and Basharat's 100% takedown defense makes it tough to bet against his moneyline. 
Basharat Money Line -164
With the Over 1.5 Rounds set at -210, there aren't many props worth betting. Gravely has never been submitted and Basharat has no finishing prop bet to take. Consider his money line, but don't bet the house. Gravely has been in a string of close fights. 
PLACE YOUR BETS NOW!
Cameron Vancamp +160 vs Nikolas Motta -200
Both men are 0-1 in the UFC, but Motta did win his DWCS debut against the 9-2 Joe Lowry.
Vancamp took on a tough last minute replacement in Andre Fialho and was knocked out in the first round.
He has more experience overall, but the oddsmakers think his chin is in question. 
Vancamp Money Line +160
We predict Vancamp makes a solid showing here. Fialho is tough as nails, and as Cameron acclimates to the UFC and its pressures, he'll show more of his ability. Hopefully he has time to get this fight to the ground. We predict Cameron by submission, which is a +400 pro if you're interested in a slight risk. 
PLACE YOUR BETS NOW! 
UFC Fight Night 210 Predictions
Let us know what you think of our predictions in the comments, and don't forget to build your combat sports ticket with LFA 142 and Canelo vs GGG!
#1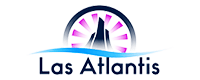 Las Atlantis
Large variety of casino games
Secure payment options
Solid live support options
280%
Up to
$14,000
Read Review
Play Now
4.8/5 stars.
Deposit Options
Las Atlantis Casino is less than three years old. New users will be treated to a 280% slot bonus. A huge variety of popular slots and table games are available here. This site's modern design works particularly well for those using a mobile device including iOS and Android phones.
#2

El Royale
50 Free Spins
Sleek and Modern Design
24/7 Customer Service and Support
250%
Up to
$12,500
Read Review
Play Now
4.8/5 stars.
Deposit Options
A top-rated online casino that offers a large slew of quality real money bonuses! Capitalize on their generous 250% welcome bonus and keep your bankroll lined with extra funds by choosing an arsenal of daily deals.
See all Casinos