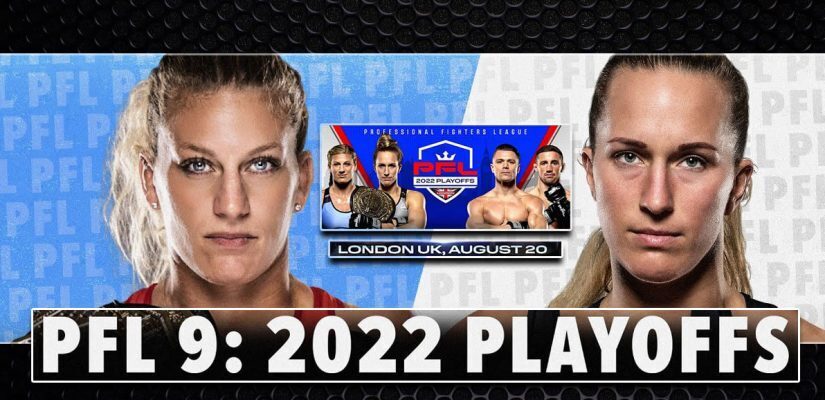 PFL playoffs are back with four fights in their million dollar tournament. The PFL 9: 2022 odds from Bovada are unmatched, with six betting markets for every fight on the main card and some of the most favorable odds for big favorites like Kayla Harrison and Marcin Held.  
How to Watch PFL 9: 2022 Playoffs 
Tune in at 1:00 PM ET on ESPN+ and ESPN to watch PFL Women's Lightweights. This Saturday, August 20th, 2022 the full thirteen fight card goes down in London. Expect the fights to end earlier than expected, as there are four postlim bouts that should air around 6 PM ET. Click any of our place bet buttons or scroll to see top MMA betting sites in your area. 
PFL 9: 2022 Odds
The PFL Women's Lightweight's Odds account for two of the main card bouts you'll see tonight. We're covering a top prediction and a high payout prediction for each bout, so look to parlay the top picks and use your discretion on the bigger bets with a lower chance of payout. 
Kayla Harrison -5000 vs Martina Jindrova +1500 
Harisson has looked unstoppable in her MMA career. She's dominated her PFL bouts, and has seen only one decision in the last seven fights. Jindrova is on a three fight winning streak but has faltered against even moderate submission fighters, such as Karolina Sobek in 2021. 
2⃣ Wins Away from a 3rd PFL World Title!#PFLPlayoffs | @KaylaH pic.twitter.com/f3ziX9HT2E
— PFL (@PFLMMA) August 16, 2022
Top Prediction: Kayla Harrison Inside the Distance -1200
It looks as if Harrison is picking up speed in her career. Jindrova's two losses are via grapplers, and she's small for the weight class and doesn't cut weight to make the 155 weight class. Harrison is likely to finish by submission, but I'm not confident enough in Jindrova's chin to bet the Submission prop bet in a parlay. 
High Payout Prediction Harrison Submission Prop +104
With Jindrova's biggest weakness being grappling, we can expect her to make fundamental mistakes. Harrison has no incentive to ground strike, and winning the fight quickly reduces her risk of injury, keeping her in the tournament. Bet the submission prop if you don't have a parlay ticket. 
PLACE YOUR BETS NOW! 
Bubba Jenkins -350 vs Ryoji Kudo +250 
Jenkins is now training at Black House in California. His only PFL losses are at 155 pounds, and his drop to featherweight has offered him back to back decision wins with ease. Kudo lost his first decision of the year, making him 1-2 in his last three. He's fantastic at the local level, but has struggled in the PFL.  
Top Prediction: Jenkins Money Line -350
Jenkins has a reach advantage and neutralizing style, the perfect combination against a knockout focussed striker. Kudo doesn't have a cohesive game for winning decisions, and as a result Jenkins should win with little damage taken.
High Payout Prediction: Jenkins via Decision -165
For a slight boost, consider the Jenkins decision. He hasn't scored a finish in five fights, and as he becomes more of a Mixed Martial Artist and less of a whirlwind, we'll see fewer finishes. Jenkins can be knocked out, the PFL 9: 2022 odds don't offer enough for us to consider the No Decision prop bets. 
PLACE YOUR BETS NOW! 
Brendan Loughnane +200 vs Chris Wade -260
Wade struggled in the finals of both the 2019 and 2021 PFL finals. He's back in the game with two wins this season and another head kick win. Loughnane had a tough run in the UFC in 2012, and scored a split decision loss to Khaybulaev. This should be an extremely competitive bout. 
Top Prediction Fight Goes to Decision, Yes -240
These fighters are evenly matched. Wade can be knocked out, but Loughnane doesn't have that kind of power. Loughnane has never been finished across five career losses as a pro. We're looking at a long and technical fight. 
Brendan Loughnane (@BrendanMMA) looks to advance to the PFL 2022 Featherweight Final this coming Saturday when he takes on PFL 2021 Finalist Chris Wade in London.#ViolentMoney #VMTV #PFL #MMA pic.twitter.com/KRO9EnyFJu
— Violent Money TV (@VM_TV_) August 14, 2022
High Payout Prediction Loughnane Decision Win +375
Since this decision win is a coin toss, and Loughnane did better against Khaybulaev. It's tough to tell who will win, but I'd be confident putting a small wager on the Loughnane decision. This is our top PFL 9: 2022 betting pick for underdog wins. 
PLACE YOUR BETS NOW!
Larissa Pacheco -700 vs Olena Kolesnyk +460 
Harrison is the only woman to beat Pacheco since her time in the UFC. Pacheco has finished all four opponents since her last fight with Harrison. Kolesnyk scored a couple of easy wins in PFL, but she lost her last fight with Pacheco in round 1. What she will do differently this time is a mystery.  
Top Prediction Pacheco by TKO +115
Pacheco has submission work but we rarely see it. Her hands are heavy enough to put away most women in the division, and with four knockouts in the first round in 2021-2022 alone, her confidence must be off the charts. 
High Payout Prediction Pacheco in Round 1 +160
You can bet both prop bets on this fight, effectively getting +275 on a first round TKO from Pacheco. Kolesnyk has done little to evolve since three fights ago, and we're surprised to see the PFL 9 Women's lightweights betting odds offer +460 for her win, when it's closer to +1000 in our book. 
PLACE YOUR BETS NOW! 
Dakota Ditcheva -900 vs Hassna Gaber +550 
From here out, the fighters aren't in the final tournament for PFL, but this fight is on the main card on ESPN. Ditcheva is undefeated, both in ISKA kickboxing and MMA. She's going up against a local Egyption champion that's never faced this level of competition. 
Top Prediction: Ditcheva Money Line -900
As the more experienced fighter, Dakota has the advantage in every category including experience. Gaber's one loss in UAE was to a debuting fighter with minimal training. This is a welcome to the big show party for Ditcheva.
High Payout Prediction: Ditcheva by TKO +150
This bet isn't much of a risk, but it's a likely outcome given Ditcheva's four professional TKO finishes. Gaber has never been knocked out, but her striking doesn't look fantastic and it's clear she's just now learning defensive striking to a reasonable degree. 
PLACE YOUR BETS NOW!
Sofiane Boukichou -145 vs Stuart Austin +110
Austin is coming off back to back TKO losses, the seventh TKO losses of his career. He's a good fighter, but if he's met with solid strikers he goes to sleep. Boukichou is a submission fighter with some ground striking wins. 
Top Prediction Stuart Austin Money Line+110
As competition has gotten tougher, Boukichou has struggled to maintain the pace. Austin has defeated much more decorated fighters, and just four fights ago Sofiane was losing to a debuting fighter in the small Ares FC show. Austin has never been submitted and serves up a great money line payout. 
High Payout Prediction: Austin by TKO +600
Sofiane was knocked out by Tom Aspinall, but has no other TKO losses. He's also not fought any other quality opponents. Stuart is the first fighter other than Aspinall that has multiple TKO wins going into the fight with Boukichou. 
PLACE YOUR BETS NOW! 
Marcin Held -1100 vs Myles Price +600
Held is the second strongest bet on the card, next to Kayla Harrison. The PFL 9: 2022 playoffs odds show Held to be the superior fighter in every category. Price is on a two fight losing streak, going 1-3 since late 2018. 
Top Prediction Held Money Line -1100
Held lost two narrow decisions back to back. He's been at the top of ACB and had a moderate UFC run in 2016. This fight isn't one that I feel particularly confident about. 
High Payout Prediction: Price Money Line +600
I think Price is in this fight. His BJJ is under question, but he's been in the fight game long enough to make an upset happen. If he can avoid Held's BJJ game, we'll see a game of cat and mouse that could easily end with Price getting the judges decision. 
PLACE YOUR BETS NOW! 
Abraham Bably -150 vs Louie Sutherland +115
The only heavyweight postlim fight features a close matchup. Both fighters are undefeated pros. Bably was also an undefeated amatuer at 4-0. Sutherland has four TKOs inside the first round, but Bably is the first quality fighter he's ever faced. 
Top Prediction: Sutherland Money Line +115
There are no prop bets for this fight, otherwise we'd look to the under or no decision prop bets. Sutherland is a force, and his fight tape shows that he's the better striker overall. Bably is a quality wrestler, but Sutherland is a big enough heavyweight that Bably will have trouble getting the trip. 
PLACE YOUR BETS NOW!
Magnus Iversen +145 vs Tayo Odunjo -190
Odunjo makes a PFL debut after back to back knockouts. His only loss is to Mohamed Zarey in July 2021. Iversen is a Muay Thai fighter turned grappler with little experience outside of his local tournaments. 
Top Prediction Odunjo Money Line -190
This fight has no props available, and Odunjo is the more proven athlete. With a 100% finishing rate in wins, expect Tayo to become more dangerous with time and be a force in the 2023 PFL season. 
PLACE YOUR BETS NOW!
Ali Taleb -525 vs Darius Mafi +355
These undefeated bantamweights go head to head early, with Taleb having faced more career adversity, and fresh off a win over Vinicius de Oliveira (17-2.) Mafi was an undefeated amatuer that's beaten three cans in his pro career, and hasn't fought a winning record fighter since 2019 as an amatuer.
Top Prediction Taleb Money Line -525
This is without a doubt one of the strongest bets on the card. Taleb is larger, more proven at the pro level, and he's been active two years longer than his opponent. Taleb is the better striker and has shown improving grappling in each bout. 
PLACE YOUR BETS NOW!
PFL 9: 2022 Predictions Wrap Up 
Our top betting picks are the Kayla Harrison finish, Pacheco TKO, Taleb Money Line, and Ditcheva money line win. These three fights make a fantastic parlay ticket. Want more? Discover MMA betting sites in your area below, many with their own PFL 9: 2022 odds and betting markets. 
#1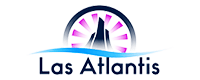 #2