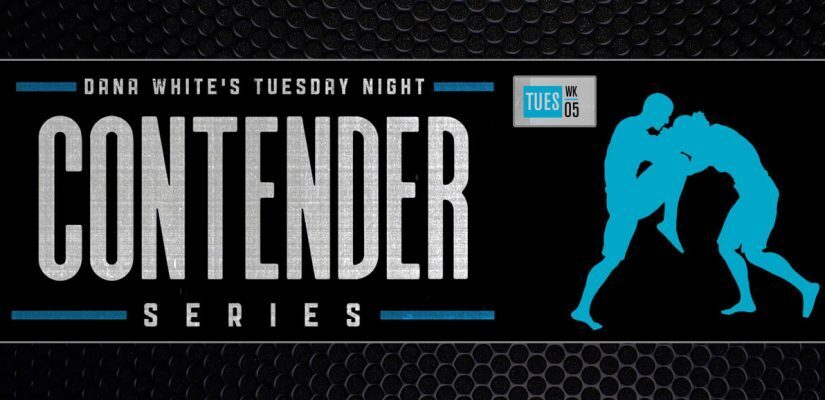 DWCS is back with five fights and Betonline has money line odds for each fighter. DWCS Week 5 odds have several underrated underdogs and strong, easy to predict favorites. Bet and tune in by 6:00 PM ET Tuesday August 23rd, 2022. 
2022 DWCS Week 5 Predictions
Here's our money line pick for each fighter. Scroll to see our MMA breakdown and fighter history to help build your own betting ticket. 
Eduardo Neves Money Line -275
Denise Gomes Money Line -325
Wang-Kim Money Line -215
Flowers Money Line +280
Aguilar Money LIne +190
PLACE YOUR BETS NOW!
Eduardo Neves  -275 vs Michael Parkin +215
Two undefeated heavyweights showdown for our main event at DWCS Week 5. Neves and Parkin have five wins a piece, each finishing by knockout. If there were an under prop, you'd almost be forced to take it. In LFA, Neves had betting odds of -131 and -275, but obliterated his challengers inside 1 round. This is Parkin's first time fighting for a show with odds, with most of his bouts being at smaller shows in the U.K. countryside. 
Key Betting Stats for DWCS Week 5 Main Event 
Fighter 
Neves 
Parkin 
Height 
6'1''
6'3''
Team
Eduardo Machado Team
TFT MMA (Fish Tank)
Fastest Pro Win
41 Seconds 
18 Seconds 
Amatuer Record 
None 
6-0-1
Europe is developing a fantastic amatuer MMA scene. Parkin has double the fight experience of Neves, he's the bigger fighter with the faster TKO.
Something that's tough to quantify is the quality of Neves' opponents versus Parkin's.
Neves has beaten two (previously) undefeated fighters including 5-0 Andre Vieira. All five of Parkin's professional opponents had losing records. 
Prediction: Eduardo Neves Money Line -275 
With better fighters on his record and a slightly more proven team, we're putting our faith in the favorite. Parkin is taller, but he doesn't appear to be better conditioned. This fight may come down to who's chin is better, and we're skipping a parlay pick on this one. Put a reasonable bet on the favorite, and know that this one can be over in a flash. 
PLACE YOUR BETS NOW! 
Denise Gomes -325 vs Rayanne Amanda +250
Gomes is a young phenom who lost her first fight in 2017 as a 17 year old with little fight experience.. She went back to the drawing board and has won five straight since March 2021. Gomes' only odds on record was her +145 win over Milana Dudievea for Invicta earlier this year. Amanda is 11-5 on a four fight finishing streak that includes three armbar wins. She's been beaten before, and has a less than 50% win ratio against fighters with winning records. 
"I knew that I had to give it my all and I knew that I had to stop her." – Denise Gomes
Watch the replay of #InvictaFC46 here: https://t.co/6VuUIpJgG5 pic.twitter.com/zO89H3bvTH
— Invicta FC (@InvictaFights) March 15, 2022
Check out that confidence.
Key Betting Stats for DWCS Gomes vs Amanda 
Fighter 
Gomes 
Amanda 
Weight Class 
125
115 
Team
Parana Vale Tudo 
Marajo Brothers Team 
Years Active 
5 (1) 
7 
Age 
22
27
Record 
5-1
11-5
Rayanne Amanda is usually a strawweight fighter, so she's moving up a weight class specific to this opportunity. She's been active slightly longer, but takes bigger breaks between fights, Gomes is out of Parana or PRVT. They've produced fighters like Jessica Delboni , Jessica Andrade, and Karol Rosa. It's the far more proven academy, especially for high level women's MMA. 
Prediction: Denise Gomes Money Line -325
PVRT is becoming one of the top MMA schools available for women at bantamweight and below. I have no doubt that Gomes has the submission defense to deal with Amanda. She's engaged in pro grappling and has several submission wins. This could easily be a finish for Gomes, and our top DWCS Week 5 parlay pick. 
PLACE YOUR BETS NOW! 
Cameron Saaiman +175 vs Josh Wang-Kim -215
Continuing with one of the more stacked DWCS cards we've seen this year, Saaiman is undefeated, with -164 to -188 odds at South Africa's EFC.
He's bested mostly fighters with high experience and few wins, which isn't uncommon for EFC.
Wang-Kim was disqualified in his only loss to Arnold Jimenez, which I think was a bad call. He has a similar professional record, with three of his six opponents having losing records. 
Key Betting Stats for DWCS: Saaiman vs Wang-Kim 
Fighter 
Saaiman 
Wang-Kim 
Amatuer Record 
5-0
15-1
Team
Team CIT
Twin Dragons, UFC Gym, Various
Debut Year
2015
2015
Age
21
29
Wang-Kim has been active in traditional martial arts since childhood and his brother co-owns Twin Dragons with him. Kim has been far more active in the same time period as Saaiman, racking up double his total pro-am fights. Team CIT is fantastic in South Africa, but other than Dricu Du Plessis they've failed to produce anyone on the UFC or Bellator level. 
Prediction: Wang-Kim Money Line -215
More than anything else, it's fight tape that helped us to see the winning on this one. We'll see a technical kickboxing match, with Wang-Kim out-pointing Saaiman. Both fighters have quality top grappling for local levels of competition, but it should cancel out when they meet on Tuesday. Wang-Kim has been brought up in a more competitive environment and has bested better fighters more often than Saaiman, who's about four years from his prime. 
PLACE YOUR BETS NOW!  
Amiran Gogoladze -355 vs Darrius Flowers +280
Gogoladze is a champion of a smaller promotion called GFC out of Georgia (Eastern Europe.)
He has only one gith with odds on record, a -125 loss to Handesson Ferreira at UAE Warriors last year.
Flowers is on a three fight winning streak. His BJJ is in question and he's been finished multiple times, but Flowers has real knockout power. 
Key Betting Stats for DWCS: Gogoladze vs Flowers
Fighter 
Gogoladze 
Flowers
MMA Losses via Finish
0
5
Fastest KO 
10 Seconds 
22 Seconds 
Height
6'2''
5'9''
Pro Record 
14-2
11-5-1
At first glance, the clear choice is Gogoladze. He's never been finished, and Flowers' has only lost via finish. Both fighters have lightning fast finishes, but Gogoladze hasn't gone head to head with another power puncher like Flowers. 
Prediction: Flowers Money Line +280
This isn't a fight we'll parlay, but don't be afraid to drop a small bet on Flowers. He's getting far better with time, and has been taking his MMA more and more seriously throughout his eight year career. Gogoladze gets hit fairly often, and exchanging with Flowers in the opening round can make anyones DWCS debut a short one. The DWCS Week 5 odds payout on Gogoladze just isn't enough to risk the upset. 
PLACE YOUR BETS NOW! 
Erisson Ferreira -225 vs Jesus Santos Aguilar +190
Aguilar has been active since 2015 and stands st 7-1, mainly for Southern Californian promotions. He's a decision fighter with real submission skill. His work is cut out for him against the 11-1 Ferreira, a knockout specialist with multiple first round finishes. 
Key Betting Stats for DWCS: Ferreira vs Aguilar 
Fighter 
Ferreira 
Aguilar
Last Two Opponent Records 
15-7, 9-4
6-1, 8-3
Age 
31
26
Team 
Eduardo Machado Team
AVT 
Years Active 
6
7
This is Ferriera's second DWCS appearance, with his most recent win a decision over Qiulun Qiu. Against fighters with reasonable records, Ferreira is less consistent with the stoppage.
Outside of his last two fights, everyone he's faced has a losing or debuting record.
Aguilar has consistently faced undefeated fighters and quality opponents. 
Prediction: Aguilar Money LIne +190
As far as technically consistent fighters go, Aguilar is able to stay out of danger and get late finishes with superior conditioning. He's won via guillotine in four fights, and money happens after fighters have gassed out, working them into undersprawl with superior conditioning. Aguilar has the better chance of winning a decision, which is where I think this fight is headed. 
PLACE YOUR BETS NOW!
2022 DWCS Week 5 Odds 
For more MMA action, check out our blog and the top UFC betting sites in your area. There might not be a UFC this week, but there are 7 MMA shows with odds on Fight Pass, ESPN+ and FITE tv. 
#1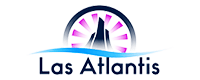 #2