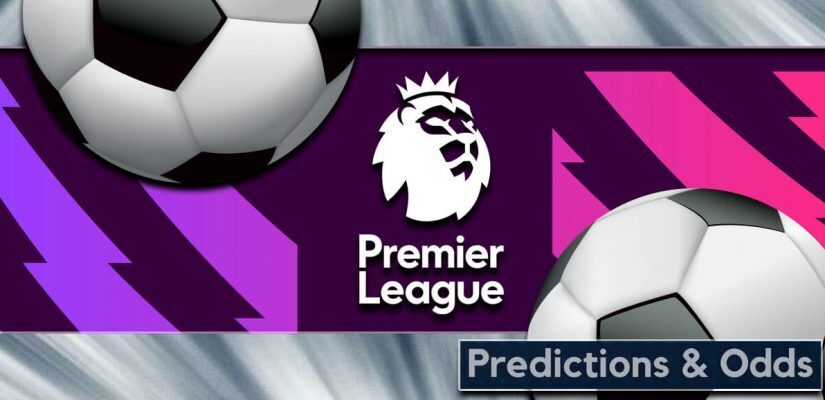 One of the many great things about soccer is that the offseason doesn't really exist. Sure, the English Premier League won't host games between the end of May and the beginning of August, but there's an awful lot still going on over the course of that two-plus months.
Teams spend the summer signing new players and selling old ones. While most clubs will take a couple of weeks off after the end of the last season, many now partake in lavish preseason tours that take them to various parts of the globe.
Manchester City, Chelsea, and Arsenal recently returned to England after playing a series of preseason games in the United States, for example. Manchester United played a match in Bangkok against Liverpool before heading down to Australia. Meanwhile, Tottenham Hotspur spent time in South Korea.
If Liverpool's stirring 3-1 win over Manchester City in last week's Community Shield is any indication, we're in for another compelling campaign in 2022-23. The updated English Premier League betting odds also suggest we're incredibly likely to see another two-horse race for the title between those two clubs.
City is a heavy -165 favorite to win the league again, but Liverpool (+250) aren't far off, according to soccer betting sites. After that, however, there's a massive gulf in the English Premier League odds, with Tottenham Hotspur (+1200) and Chelsea (+1600) looking like rather distant title hopefuls.
English Premier League Betting Odds
Manchester City (-165)
Liverpool (+250)
Tottenham Hotspur (+1200)
Chelsea (+1600)
Manchester United (+2800)
Arsenal (+3500)
Newcastle (+10000)
West Ham (+20000)
Leicester City (+20000)
Aston Villa (+20000)
Brighton & Hove Albion (+25000)
Everton (+25000)
Wolverhampton Wanderers (+50000)
Southampton (+50000)
Nottingham Forest (+50000)
Crystal Palace (+50000)
Brentford (+50000)
Leeds United (+50000)
Fulham (+100000)
Bournemouth (+100000)
Manchester City (-165)
All Manchester City do is win. City has now won six Premier League titles since doing so for the first time back in 2012. That includes a string of four titles in the last five years, with a second-place finish to Liverpool in between.
Pep Guardiola has helped City become a Premier League dynasty since his arrival in 2016. Every offseason, the rich get richer, too.
This summer alone, the reigning champs have signed Erling Haaland, Kalvin Phillips, Julian Alvarez, and Stefan Moreno. Raheem Sterling, Gabriel Jesus, Oleksandr Zinchenko, and Fernandinho are among the players to have left the club this offseason, however.
🤔 Is Erling Haaland the man to fire Manchester City to Champions League glory?
🆕 The Edge of the Box panel discuss their best new Premier League signing 👇
— WhoScored.com (@WhoScored) August 3, 2022
Anything less than another title will be a supreme disappointment for Guardiola's side. While Champions League glory remains elusive, continuing to win titles in the world's best league isn't a bad consolation prize.
Haaland may take time to adapt to the rigors of the English game, but there's no reason to believe the Norwegian won't score a pile of goals for his new club with the likes of Kevin de Bruyne, Ilkay Gundogan, and Bernardo Silva making his life easier in the midfield.
Man City has been lacking a clinical striker in recent years, but the arrival of Haaland should fix that problem. All the 22-year-old did during his two-year spell in Germany was score 62 goals in 67 games for Borussia Dortmund.
Betting on Manchester City's -165 English Premier League betting odds is all about what you consider to be good value. Your upside is limited in betting on a preseason odds-on favorite, but, on paper, this is arguably the deepest and most talented team in Europe. The -165 odds won't give you a ton of bang for your buck, but City are still the most likely team to wind up lifting the trophy at the season's end.
Liverpool (+250)
If Man City don't win another title this year, Liverpool probably will. The English Premier League odds suggest as much, with the Reds checking in at a favorable +250. Liverpool have finished third or better in the league table in each of the last four seasons, including a title run in 2019-20.
Liverpool came remarkably close to pulling off a rare quadruple last season. Jurgen Klopp's side picked up a pair of shootout wins over Chelsea to win the FA and League Cups before falling short in their quest for Premier and Champions League glory.
While Haaland was the biggest name to arrive in England over the summer, Liverpool fortified an already strong side, too. Sadio Mane departed for Bayern Munich, but the arrival of Darwin Nunez should allow the Reds to move forward without missing a beat. Luis Diaz will likely replace Mane as the full-time starter on the left flank, while ex-Fulham youngster Fabio Carvalho gives Liverpool yet another dynamic playmaker in the midfield.
First official goal at @LFC 🫶🏼
And first trophy 😜 pic.twitter.com/Tkp8U6I0QW
— Darwin Núñez (@Darwinn99) July 30, 2022
Liverpool have largely played with a false-nine under Klopp with Roberto Firmino spearheading the attack, but Nunez gives the team a more traditional striking option. The 6'2″ 23-year-old bagged 32 goals in 57 games after arriving at Benfica in 2020, and he'll look to join a long line of successful goal-scoring Uruguayans to take a shot at England's top flight.
Assuming they can stay largely healthy, Liverpool's +250 English Premier League odds offer quite a bit of value. If anyone is going to dethrone Man City at the top, it's this team. With reigning Golden Boot winner Mo Salah back for more and Virgil Van Dijk still holding down the back line, there are no discernible weaknesses in the Liverpool side.
Tottenham Hotspur (+1200)
Tottenham Hotspur are still in search of their first-ever Premier League title. Spurs' top-flight title drought actually dates back to 1961, about 30 years before the Premier League even came to be. The North London club have been in particularly shoddy form in recent years, with nothing better than fourth-place finishes in each season since 2018.
Tottenham are spending to try and turn things around, however. This summer alone, Spurs added Richarlison, Ivan Perisic, Clement Llenglet, Yves Bissouma, and Fraser Forster this offseason in an attempt to fortify Antonio Conte's side ahead of his first full campaign on the touchline.
This summer's most expensive signings, Richarlison ranks 5th. pic.twitter.com/Slp8C8n6ej
— The Spurs Web (@thespursweb) August 2, 2022
Richarlison certainly won't unseat Harry Kane, Son Heung-min or Dejan Kulesevski up front, but the former Everton man is a proven commodity in front of goal in this league. Richarlison is also capable of playing any of the three attacking positions, which could prove to be useful depth for Conte now that Tottenham are back in the Champions League.
Spurs have spent wisely this summer, addressing several areas of need in the process. There is still a pretty massive gulf between their quality and that of Man City or Liverpool at the top of the league, however, which makes Tottenham's +1200 English Premier League betting odds awfully risky. Perhaps prioritizing a cup competition over chasing the league would make more sense for this team given a largely barren trophy case.
Chelsea (+1600)
Prior to last season, the English Premier League odds actually had Chelsea ahead of Liverpool as the most-likely challengers to City at the top. The Blues got off to a bright enough start, but it didn't take long for Thomas Tuchel's side to fall back to the rest of the pack. The Blues have finished third or worse in every season since winning the league under Conte back in 2017.
Chelsea were sold late last season, and the new American-led ownership group has been happy to splash the cash this summer. Raheem Sterling and Kalidou Koulibaly are among the big-name players headed to North London. Meanwhile, last year's big arrival, Romelu Lukaku, went back to Inter Milan on loan.
Sterling's pace should prove useful on the wing, but the departure of Lukaku leaves the Blues without a proven goal-scorer up front. Timo Werner has failed to live up to expectations, while Kai Havertz is miscast as a traditional No. 9.
Ready for the year ahead 💫 pic.twitter.com/gCRkloH8KP
— Kai Havertz (@kaihavertz29) August 3, 2022
Conor Gallagher returning from a successful loan spell at Crystal Palace could be a boost, but N'Golo Kante has endured injury issues in recent years. Jorginho isn't getting any younger. There isn't a whole lot of depth in this area of the field for Tuchel, which could prove problematic over the course of a long campaign that includes Champions League play.
Tuchel's job could be on the line this season, especially with a new ownership group coming in. There are an awful lot of question marks in this side this season, which could make finishing in the top-four more difficult than the side's title odds may lead you to believe.
Fully fade the Blues' +1600 2022 English Premier League odds. Things are going to get a lot worse at Stamford Bridge before they get better.
Manchester United (+2800)
Speaking of flagship sides looking for answers, here's Manchester United. Man U have won the Premier League a record 13 times, but nine full seasons have passed since they last lifted the trophy.
United finished a dismal sixth last season, which means they'll miss out on Champions League play for the second time in a four-year span. Erik ten Hag was hired to manage the struggling side after a successful stint at Ajax, but winning in the Premier League on a consistent basis is no easy task.
Man U played well in the preseason, but we can't glean too much from a series of glorified friendlies. Winning the English Premier League this term is an incredibly tall order, but a top-four finish would likely be seen as a success for the Dutch manager in his first year at Old Trafford. Given the uncertainty surrounding Spurs, Chelsea, and Arsenal, that's a very attainable goal.
– Tyrell Malacia 🇳🇱
– Fred 🇧🇷
– Lisandro Martinez 🇦🇷
– Jadon Sancho 🏴󠁧󠁢󠁥󠁮󠁧󠁿
4 players who think are going to exceed everyone's expectations this season. pic.twitter.com/ia6F23MT3x
— 𝘊𝘢𝘭𝘦𝘣 🇾🇪 (@Caleb_Mufc) August 2, 2022
Lisandro Martinez followed ten Hag from Ajax to Manchester this summer, while Christian Eriksen and Tyrell Malacia will also bolster the side. Paul Pogba, Edinson Cavani, and Jesse Lingard are the summer's noteworthy departures, while the future of the aging Cristiano Ronaldo with the club is still very much up in the air.
Ten Hag will be hoping to get better production out of Jadon Sancho, who struggled mightily in his first season at Old Trafford. Sancho mustered just five goals and three assists in 37 games last term, but the England international did score three times with an assist on the Red Devils' preseason tour.
While there is some reason for optimism here, there's a reason Man United face such long +2800 English Premier League betting odds. City and Liverpool truly are that much better than everybody else, so a bet on United to pull off the massive upset of a lifetime looks like a fool's errand entering the campaign.
English Premier League Predictions
Betting on the top-four likely has more upside than wagering on a long-shot team to upend the title race. Hope springs eternal, of course, but all of Tottenham, Chelsea, and Manchester United will likely wind up sweating out the Champions League places rather than vying with City and Liverpool for the top two spots.
Manchester City's track record speaks for itself, but there isn't a huge drop-off in quality to Liverpool. That makes the Reds an awfully alluring alternative at the current +250 English Premier League odds.
Rather than plunging for City at -165, you might as well wait and see if their odds get a bit more favorable once the season begins. If they drop points early on, for example, you'll likely have a chance to bet on the Citizens at plus-money to win the league at some point.
Here's how I'll rank the best bets to win the English Premier League entering the 2022-23 campaign:
Liverpool (+250)
Manchester City (-165)
Tottenham Hotspur (+1200)
Manchester United (+2800)
Chelsea (+1600)