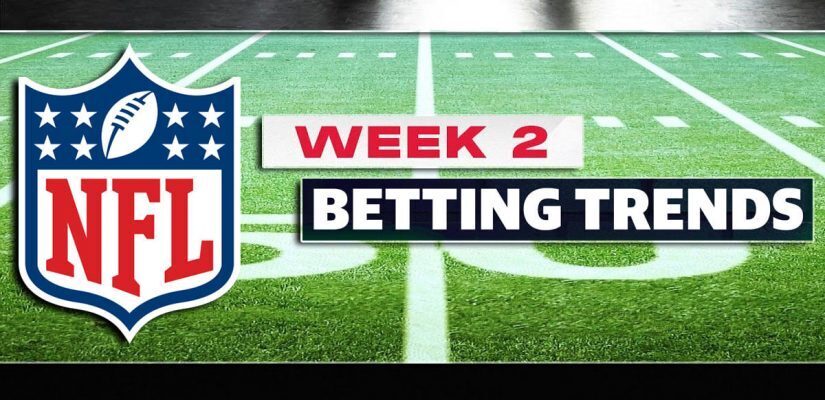 Week 1 of the 2022-23 NFL season is in the rearview mirror. We saw plenty of sloppiness and rust around the league last week, but that's to be expected. With so few regulars actually playing in preseason games, many of these guys hadn't played real, competitive football in nine months.
Betting on football is big business, which is why many NFL betting sites post game lines several weeks in advance. Needless to say, those early lines can give you quite an edge if you know where to look.
The Week 2 schedule is chock-full of competitive and entertaining matchups. While a one-game sample for each team certainly isn't enough to identify any real NFL betting trends, we can look a little further in the rearview mirror.
Which NFL betting trends should you know before you place your Week 2 bets?
#1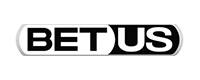 Fast payout within 48 hours Horse racing and esports betting Live dealer games
See all Sportsbooks
New York Jets at Cleveland Browns
Jets are just 7-14 against the spread as a 3.5-9.5-point underdog over the last three seasons
New York has won just 2 of their last 21 such games, as well
However, the Jets are 6-2 against the spread in their last 8 matchups vs. the Browns
5 of the last 6 Browns home games have gone under the total
Browns are 9-2 ATS as a 3.5-9.5-point favorite since 2019
Browns are just 2-6 in their last 8 meetings vs. Jets dating back to 2010
Washington Commanders at Detroit Lions
8 of the last 11 games between Washington and Detroit have gone under the total
Commanders have won 17 of the last 24 overall meetings vs. Detroit
Washington has beaten Detroit 5 times in their last 6 clashes dating back to 2009
Commanders finished 7-10-0 ATS last season, but covered in their Week 1 win over the Jaguars
Detroit has covered the spread in 5 of the last 6 head-to-head meetings vs. Washington
Lions have covered the spread in each of their last 5 home games
Detroit finished 11-6-0 ATS last season
Just saw this on ESPN's scroller: The Lions, currently a -2.5 favorite vs. Commanders, have been an underdog for 24 straight games, the longest streak since 1966
— Pete Hailey (@PeteHaileyNBCS) September 14, 2022
Tampa Bay Buccaneers at New Orleans Saints
Buccaneers finished 6-3 straight-up on the road last season, but just 3-6 against the spread
Tampa Bay covered the spread in just 3 0f their 8 road games as a 2.5-point (or better) favorite in 2021
9 of the Buccaneers' 17 regular-season games in 2021 went over the total
Saints went 9-8 ATS last season
Despite a down season overall, New Orleans swept the season series over Tampa Bay last season, covering the spread as underdogs in both games
The Buccaneers have just 1 win over the Saints in their last 8 matchups, including playoffs
Carolina Panthers at New York Giants
Carolina went 3-6 both straight-up and ATS on the road last season
Panthers covered the spread in just 5 of 17 games in 2021
Carolina has won 3 of the last 4 meetings over New York, but got blown out, 25-3, at MetLife Stadium last year
The Giants (-2 this week) failed to cover their only home game as a favorite last season
New York failed to hit the over in any of their 8 home games in 2021
10 of the Giants' last 12 games have gone under the implied total
The last time the Giants played the panthers…
25-3 win
Jones 203 yards with 1 TD
No Barkley, KG, Toney or Shep
Azeez had 2.5 sacks
Oh and this play happened #TogetherBlue pic.twitter.com/H82F1X7QoQ
— Brody (@ItsGiantsSzn) September 15, 2022
New England Patriots at Pittsburgh Steelers
Patriots listed as slight road favorites (-2) despite ugly loss in Miami in Week 1
Steelers went 4-5 ATS at home last season
Pittsburgh covered in 6 of 10 games last season as underdogs of 2 points or more
Just 6 of the Steelers' 17 games last season hit the over
Pittsburgh has beaten New England just once in their last 7 meetings overall
Indianapolis Colts at Jacksonville Jaguars
Colts favored by 4 points in Jacksonville despite 20-20 tie as favorites over Texans in Week 1
Colts went 6-2 ATS on the road last season and 5-3 straight-up
Half of Indianapolis' 8 road games last season went over the total
Jaguars went 5-12 ATS last season
Jacksonville hit the under in 7 of 9 home games in 2021
Indianapolis has lost each of their last 5 road games at Jacksonville
The rarest feat of them all. The AFC South went winless & two teams played each other
Texans 0-0-1
Colts 0-0-1
Jaguars 0-1
Titans 0-1
— ThatsGoodSports (@BrandonPerna) September 12, 2022
Miami Dolphins at Baltimore Ravens
Dolphins finished 9-7-1 ATS last year
Miami hit the under in 6 of 8 road games last season
Dolphins have won 9 of their last 10 games overall, including last week's blowout win over the Patriots
Baltimore has won 8 of the last 10 head-to-head meetings vs. Miami, covering the spread in 9 of those games
Miami has gone under the total in 5 straight road games
Baltimore finished 8-9 ATS in 2021
Atlanta Falcons at Los Angeles Rams
Atlanta covered the spread just 6 times in 17 games last season, but 5 of those ATS wins came on the road
Falcons went 0-2-1 ATS as a 10.5-point (or larger) underdog on the road last season
7 of Atlanta's 17 games hit the over in '21
Rams are 9-2 straight-up in their last 11 games, but they were blown out by Buffalo in Week 1
Falcons have claimed 4 of the last 5 meetings against the Rams
Los Angeles has gone under the total in 7 of their last 8 home games
Seattle Seahawks at San Francisco 49ers
Seahawks have won 15 of the last 17 meetings vs. the 49ers
That includes 7 wins in Seattle's last 8 trips to Santa Clara
49ers finished 9-8 ATS last season
San Francisco successfully covered in both home games in which they were favorites of 8.5 points or more last year
The 49ers have covered the spread in 5 of their last 6 games overall
Weather forecast in Santa Clara has worsened again. There's now an 84% chance of rain for 49ers-Seahawks on Sunday
— David Lombardi (@LombardiHimself) September 15, 2022
Cincinnati Bengals at Dallas Cowboys
The under hit in 6 of the Bengals' 8 road games last season
Bengals finished 10-7 ATS in 2021
Cincinnati posted a 6-2 ATS mark with a 5-3 straight-up road record a season ago
Bengals have covered in each of their last 5 road games overall
Cincinnati has gone under the total in 5 straight games
Dallas has claimed 5 of the last 6 head-to-head meetings with Cincinnati
The total has gone under in 5 of the last 6 Bengals-Cowboys clashes
Arizona Cardinals at Las Vegas Raiders
Arizona covered the spread in both road games last season in which they were listed as 5.5-point underdogs or more
8 of Arizona's 17 games hit the over last season
The Cardinals finished 10-7 ATS in 2021
The over hit in 5 of the Raiders' 9 home games last season
Vegas went 4-5 ATS and 5-4 straight-up at home a season ago
Cardinals have won 8 of their last 10 road games overall
Raiders have beaten the Cardinals in 4 of their last 5 head-to-head matchups
Houston Texans at Denver Broncos
Broncos are 10-point home favorites over Texans despite upset loss at Seattle in Week 1
Denver went 2-0 ATS as a double-digit favorite last year
Just 5 of the Broncos' 17 games hit the over in 2021
Texans have covered the spread in 4 of their last 5 games
Total has gone under in 6 of the Texans' last 7 road games
Total has gone under in 5 of the last 7 Broncos-Texans games
Rashaud Penny just gave you the blueprint on how to be successful against the #Broncos defense
Pierce should see at minimum 18 carries
Sunday we'll find out just how serious the Texans are with establishing the run pic.twitter.com/3aQq7uzpns
— NaronStradomus (@theTNShow) September 15, 2022
Tennessee Titans at Buffalo Bills
6 of the Titans' 8 road games last season hit the over
Tennessee went 4-4 ATS and 5-3 straight-up on the road last season
8 0f the Titans' 17 total games last season went over the total
Bills have won 6 of 7 straight-up overall
Bills have won 14 of their last 17 home games
Total has gone over in 8 of Tennessee's last 10 road games
Minnesota Vikings at Philadelphia Eagles
Philadelphia finished just 3-5 straight-up and 4-4 ATS at home a season ago
Eagles finished 9-8 ATS in 2021
6 of the Eagles' 8 home games last season went over the total
Total has gone under in 5 of the last 6 meetings between the Vikings and Eagles in Philadelphia
Total has gone over in 9 of the last 11 Vikings games overall
Each of the last 5 Eagles home games have gone over the implied total