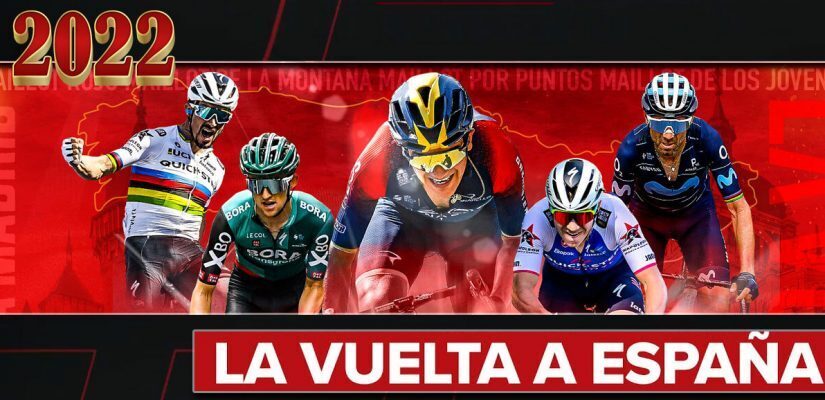 The three-week long 2022 Vuelta a España is set to race from Friday, August 19 through Sunday, September 11 through the Netherlands, Belgium, and Spain on the 2022 UCI World Tour and online sportsbooks have Vuelta a España betting odds now posted.
This will be the 77th edition of this esteemed Cycling race—the last of three Grand Tour races in European road Cycling along the the Giro d'Italia and the Tour de France—and the 2022 Vuelta a España will start in Utrecht, Netherlands and end in Madrid, Spain.
Last year in the 2021 Vuelta a España, Slovenian Primoz Roglic won for a third consecutive year, and 2022 Vuelta a España odds show Roglic to be a prohibitive +175 betting favorite at the top Cycling betting sites online right now.
Dutch Team Jumbo-Visma's captain Roglic will be lining up alongside Australian Rohan Dennis and American Sepp Kuss in Stage One in his quest to win a fourth straight Red Jersey at the Vuelta a España and etch his name into the history books.
🔙 Reiniciamos. Todo empieza de nuevo 🔥
🔙 Everything starts again 🔥
📆 19/8 – 11/9
❤️🔜 #LaVuelta22 pic.twitter.com/kVzrtCeMSz
— La Vuelta (@lavuelta) August 8, 2022
Twenty-two-year-old Belgian Evenepoel is the only rider on the circuit to have won twice in the last nine events (Clásica San Sebastián, Liège–Bastogne–Liège) and this could ultimately evolve into a two-rider race between Evenepoel and Roglic (and their teams).
Let's take a look at the top 11 favorites for the 2022 Vuelta a España betting odds, offer up some analysis and make a pick in what could be a harder race this year with temperatures in Europe setting new records this Summer in yet another grueling Heat Wave.
Over the last two decades:
The European continent has seen the five hottest Summers since 1500, with 2021 being the hottest ever, with Copernicus, a European climate change monitoring service, saying Spain and Greece were particularly hit hard.
Here are Vuelta a España odds where five riders will be heading in with single-digit odds.
Previous Vuelta a España Winners
2021 — Primoz Roglic:
Slovenia
2020 — Primoz Roglic:
Slovenia
2019 — Primoz Roglic:
Slovenia
2018—Simon Yates:
Great Britain
2017—Chris Froome:
Great Britain
2016—Nairo Quintana:
Colombia
2014—Alberto Contador:
Spain
2013 — Chris Horner:
USA
2012 — Alberto Contador:
Spain
2011 — Chris Froome:
Great Britain
2010 — Vincenzo Nibali:
Italy
2022 Vuelta a España Odds
Cyclist
Odds
Primoz Roglic
+175
Remco Evenepol
+550
Jai Hindley
+600
Ethan Hayter
+700
Richard Carapaz
+800
Simon Yates
+1000
João Almeida
+1200
Sergio Higuita
+2500
Juan Ayuso
+4000
Alejandro Valverde
+4000
Julian Alaphilippe
+5000
#1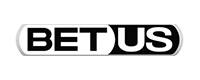 2022 Vuelta a España Betting Options
🇪🇸 #LaVuelta22
¡𝐕𝐚𝐦𝐨𝐬!🔴 Happy to start a Grand Tour in our home country!🇳🇱
Our team for @lavuelta⤵️ pic.twitter.com/6A8zmowjRs
— Team Jumbo-Visma cycling (@JumboVismaRoad) August 15, 2022
Primoz Roglic (+175)
2022 Vuelta a España odds favorite Roglic will be seeking his fourth Red Jersey, and should he win this time around, he will be tied with Vuelta a España legend, Spaniard Roberto Heras who has won this Grand Tour race four times (2000, 2002, 2003, 2004).
And should the recovering Roglic be able to win here, it would be the first time since Miguel Indurain that a single Cyclist has won a Grand Tour event for four years in a row, if you don't include Lance Armstrong. Slovenian Roglic actually started in sports as a Ski Jumper and after suffering a serious injury at Planic, he switched to road Cycling and has thrived ever since. In the Tour de France, Roglic suffered an injury and withdrew halfway through the Tour.
But now he's back, and riding with teammates Dennis and Kuss for Team Jumbo-Visma, he seems like the best futures bet when looking at the Vuelta a España betting odds, and it's easy to back a man who spent a record 75 weeks as the #1 ranked Cyclist (2019-2021).
In a statement Jumbo-Visma Director Merijn Zeeman said the following about Roglic and the rest of the team:
"We are delighted that Primož can start in the Vuelta after his serious injury in the Tour de France. Logically, he didn't have the best preparation, but we greatly respect him for how he managed to get ready,"
"We have a good and balanced team that can optimally support Primož in all areas. It is a pity that Koen Bouwman will not make it to the start due to his injury. We would have loved to see him in the Vuelta in the great form he displayed during the last Giro d'Italia."
Please Note:
With American cyclist Kuss riding alongside Roglic, the talented young Slovenian will have his cover and good luck charm with him in the Netherlands, Belgium, and Spain as he looks to make it four straight Red Jerseys and make a little bit of Cycling history. And toss in teammate, Dennis—who joined Jumbo-Visma after riding for Ineos Grenadiers and will be making his first three-week race start in two years—will be making his first start in a Grand Tour, so Vuelta a España odds favorite Roglic is surrounded by talent.
Mountain specialist Robert Gesink (Netherlands), Chris Harper (Australia), Sam Oomen (Netherlands), Sprint specialist Mike Teunissen (Netherlands), and Edoardo Affini (Italy)—who rode in the Giro this year—give Roglič a fantastic chance to four-peat.
The PCS Rankings have Slovenians Pogacar and Roglic at #1 and #4 in the world with Roglic's Jumbo-Visma teammate Wout Van Aert still ranked at #2 with Julian Alaphhilippe (50/1 to win 2022 Vuelta a España ) #4 and the talented Evenpoel (+550) ranked No. 3.
Many hours by myself on the bike the past few weeks but so grateful for an incredible team of people supporting me off the bike! 🙏🏼💙
It's finally time to start my first @lavuelta. 🇪🇸
Vamos!!🐺👊🏼🔴 #TheWolfpack pic.twitter.com/diCf0AHdYl
— Remco Evenepoel (@EvenepoelRemco) August 17, 2022
Remco Evenepoel (+550)
Second odds favorite Remco Evenepoel (+550 to win 2022 Vuelta a España) is also a good futures bet consideration for this race and the 22-year-old Belgian rides for the Quick-Step Vinyl Team and he has won two races on the UCI circuit this season.
Evenepoel, who started his sports career as a Soccer player, playing for Belgian youth teams RSC Anderlecht and PSV Eindhoven, switched to Cycling in 2017 when he realized his physical abilities and body type (5-7½) was better suited to be a bike road racer. In 2018, Evenepoel—the son of former Cyclist Patrick Evenepoel—won the 2018 UCI World Junior Championships, winning the Time Trial and Road Race categories and then decided to turn pro (Deceunick-Quick-Step), and the rest in Cycling history.
Evenepoel won the Clásica de San Sebastián in July in Spain and he also captured the Liège–Bastogne–Liège on April 24 in his native Belgium and is a legit candidate to win the Vuelta a España. His odds would be lower if Roglič hadn't won this three straight times.
Jai Hindley (+600)
Australian Jai Hindley (6/1 to win 2022 Vuelta a España) won the first of the three 2022 Grand Tours, the Giro d'Italia in May, and the 26-year-old Hindley (Bora-Hansgrohe) also should be a contender over the next three weeks and is physically capable of a great ride.
Please Note:
Hindley was named to the start list for the Vuelta a España in 2018 and will be coming off the biggest win in his young career and winning the Tour de France and Vuelta a España would be quite the feat for the #31 ranked Cyclist on the 2022 UCI Tour.
With his big win in Italy, Hindley jumped 299 spots in the UCI rankings—from #330 to #31—so he has suddenly put himself into the conversation of the world's best. He joined Team Bora-Hansgrohe this year and had a Top 5 finish at the 2022 Tirreno-Adriatico.
Ethan Hayter (+700)
Great Britain's Ethan Hayter (7/1) just won the last race on the 2022 UCI Tour, theTour de Pologne in Poland, and the 23-year-old London native and all-rounder is ranked #13—up 13 spots from #26 this week—and he proudly rides for the Ineos Grenadiers team.
With no one winning back-to-back races yet on the 2022 UCI Tour, it's hard to suggest backing Englishman Hayter here as favorite Roglič, Evenepoel, and Hindley seem like they will have a better chance in the 2,038.4 miles (3,280.5 km) and 21 stages of La Vuelta 22.
🗣️ "Our team for the Vuelta is a really exciting one."
You can find out more about our #LaVuelta22 squad, which includes two Grand Tour winners and four riders making their three-week debuts:https://t.co/7EN8mkwtIk pic.twitter.com/tJ5CEDrKIL
— INEOS Grenadiers (@INEOSGrenadiers) August 15, 2022
Richard Carapaz (+800)
Twenty-nine-year old Ecuadorian Richard Carapaz (8/1) is the oddsmakers' fifth choice to win the Vuelta a España and he is currently ranked at #51, down 15 spots from #36, so bettor beware if planning on backing this Ineos Grenadier team member, like Hayter.
Carapaz won the 2019 Giro d'Italia and became the first Ecuadorian to do so, but backing him at this +800 price in the 2022 Vuelta a España odds doesn't seem like it provides enough odds value for the risk. Carapaz hasn't won a race in the 25 we've seen this season.
2022 Vuelta a España Predictions
Let's not overthink it here. Roglic is the best cyclist in this race and he's on the best team.
If you don't believe me, go back and look at what Jumbo-Visma did in the Tour de France. Yes, this lineup isn't as talented as the TDF group, but Gesink, Teunissen and Kuss will keep Roglic safe in the mountains, while Dennis will lead the charge on the flat roads.
Roglic will make history in Spain as he become a 4-time Veulta a España winner.
Best 2022 Vuelta a España Bet:
Where to Watch the 2022 the Vuelta a España
In the US, the 21-stage 2022 Vuelta a España will air on NBC 's Peacock Premium streaming service, with Canada airing the race live on FloBikes.
In Europe:
Cycling fans and bettors can see the race on GCN+ or also on the partner Eurosport stealing service. Eurosport will also be covering the 2022 Vuelta a España for free on its Freeview channel. Spain will have the race airing on RTVE, Denmark and Norway on TV2, Belgium on Sporza, and in the Netherlands, NOS will be the place to watch this Grand Tour event.
Down Under in Australia, Cycling enthusiasts will be abv to watch the event live on SBS.
PLACE YOUR BETS NOW!