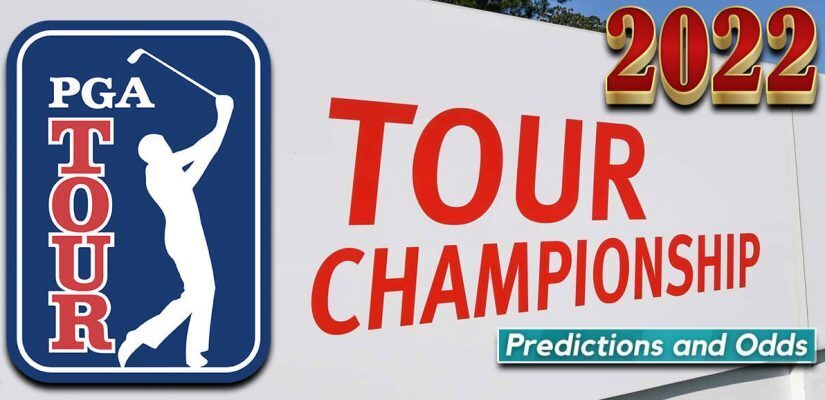 There is one more stop on the PGA FedEx playoff schedule before a new champion is crowned. Patrick Cantlay won a tight tournament over Scott Stallings last week at the BMW Championship.
Nearly a 48-foot bomb for @Patrick_Cantlay to seal the win 🔊 pic.twitter.com/JzeHRH0bVs
— PGA TOUR (@PGATOUR) August 22, 2022
However, Cantlay is not leading the playoff standings going into the Tour Championship. Scottie Scheffler is leading, while Cantlay skyrocketed from 7th to 2nd. TheSportsGeek has the latest Tour Championship odds for Scheffler, Cantlay, and more on this final week of the 2022 FedEx Cup season.
The Ryder Cup is scheduled to take place from September 24 to September 26 in Wisconsin after the Tour Championship, so this is an exciting time of the year.
There was one notable player that couldn't get into the fray on Sunday. After struggling to get into the mix in the first playoff event at the St. Jude Championship and getting cut, Rory McIlroy finished T8 at Wilmington Country Club.
SMALL FIELD FOR TOUR CHAMPIONSHIP
There are 30 players on the Tour Championship odds board at Bovada. This resembles something closer to a LIV field than a typical PGA event. Only 30 players are eligible to play at the Tour Championship.
There is one particular player going into the Tour Championship as a heavy favorite. The oddsmakers are expecting the guy atop the FedEx Cup standings to blaze through this course at East Lake Golf Course. The Tour Championship is a staggered start, so Scheffler opens the tournament with the lead.
Let's get into the best PGA Tour Championship odds and our predictions for the Tour Championship in the final tournament of the FedEx Cup season.
Tour Championship Betting Odds
Scottie Scheffler is the clear favorite to win the Tour Championship. He is +250 on the Tour Championship odds board at Bovada. That's the best odds to win a PGA event I've seen this year, but there's a simple explanation.
Why? The Tour Championship has a staggered start. This means that Scheffler is starting the Tour Championship at -10. Patrick Cantlay is -8, Will Zalatoris -7, Xander Schauffele -6, and Sam Burns -5.
The field (and leaderboard) is set @PlayoffFinale. pic.twitter.com/ZOG3QvnxDd
— PGA TOUR (@PGATOUR) August 22, 2022
There is a group of five players, including Rory McIlroy, who begins the Tour Championship at -4 with Tony Finau and Cameron Smith. Jon Rahm is in a group with Scott Stallings, Justin Thomas, and Cameron Young at -3.
The worst starting score is even, with Adam Scott, J.T. Poston, and K.H. Lee a few featured in this group. Collin Morikawa at -1 is probably the most notable name beginning the Tour Championship near the bottom of the leaderboard. He was awful on Sunday at +8 following a solid first three rounds and in the hunt.
If you want to line shop and find the best Tour Championship odds, check out our top golf betting sites.
#1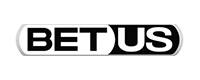 PGA Tour Championship Odds Courtesy of Bovada:
GOLFER
ODDS
OWGR
Scottie Scheffler
+250
1
Patrick Cantlay
+400
3
Xander Schauffele
+700
5
Rory McIlroy
+1200
4
Will Zalatoris
+1200
9
Jon Rahm
+1600
6
Tony Finau
+1600
14
Cameron Smith
+2200
2
Sam Burns
+2200
12
Justin Thomas
+2500
7
Sungjae Im
+2500
19
Matthew Fizpatrick
+3300
10
Cameron Young
+5000
17
Collin Morikawa
+6600
8
Joaquin Niemann
+6600
18
Jordan Spieth
+6600
13
2022 Tour Championship Prediction
Scottie Scheffler (+250)
If you're going to give Scottie Scheffler a two-stroke lead going into the Tour Championship, then I'm going to take note. You will have to pay +250 to back Scheffler, but considering one of the best players in the world is -10 over Patrick Cantlay at -8, this doesn't look like bad value.
Scheffler is going into the Tour Championship with 4,206 points and the lead in the FedEx Cup standings.
24 weeks atop the #FedExCup standings.
Scottie Scheffler will start the TOUR Championship at 10-under par. pic.twitter.com/uBBKDebBqh
— TOUR Championship (@playofffinale) August 22, 2022
If Cantlay played as many events as Scheffler, 19 compared to 24, then we're probably talking about him being the points leader. In any case, Scheffler earned the most points and has the two-stroke advantage going into the Tour Championship.
This isn't the only reason to back Scheffler this week. He still has to get through four days with a lead, so that can't be the only reason to support Scheffler at East Lake.
Scheffler is coming off a solid showing at the BMW Championship. He finished T3 and three strokes behind Cantlay at -11. It was a much better performance for Scheffler after he looked lost a week earlier.
The FedEx Cup leader was bounced out of the St. Jude Championship after failing to make the cut at TPC Southwind.
Since winning the Arnold Palmer Invitational in March, he's won more events and finished top-3 in five tournaments. I don't believe he was mentally present at the St. Jude Championship.
He went in with the mindset that he'd be in this spot with a two-stroke lead in the Tour Championship anyway. It was such a poor performance that he had to get some confidence back last week.
Scheffler is tied with Matthew Fitzpatrick for the second most top-10 finishes this season. He is also first in greens in regulation, along with top-5 in scoring average and SG: Total.
I'm giving Scheffler the nod with a two-stroke lead over Cantlay. He may not win wire-to-wire, but I have confidence in the most consistent player on the PGA Tour finishing on Sunday. There is strong enough Tour Championship odds value at +250 on Scheffler with a lead going into Thursday.
Conclusion
The Tour Championship is the grand finale of the PGA Tour FedEx Cup season. The FedEx Cup winner will be awarded $18 million for their impressive accomplishment on Sunday.
The FedEx Cup may not be as prestigious as winning a major, but all 30 of these guys would like to bank $18 million.
As a result of a staggered start to the tournament on Thursday, Scheffler is a +250 favorite on the PGA Tour Championship odds board. This doesn't guarantee a win, but giving the most consistent player this season a head start is worth a look to win the FedEx Cup at East Lake.