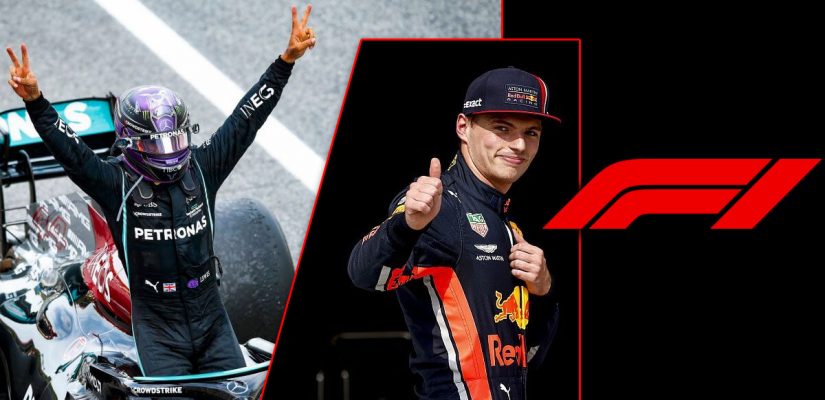 Round 11 of the 2022 Formula 1 schedule rolls into the Red Bull Ring for the Austrian Grand Prix. We're going through the best Austrian GP for this one, following an unexpected Round 10 finish at Silverstone for the British GP.
FERRARI BACK ON THE TOP OF THE PODIUM
It wasn't Charles Leclerc, but his teammate Carlos Sainz won the British GP at Silverstone. Sainz took advantage of an issue on Max Verstappen's car to beat Sergio Perez by 3.779 seconds.
A FIRST RACE WIN FOR CARLOS SAINZ!!! 🏆🎉
The Spaniard takes the chequered flag with Perez finishing second. Hamilton comes home third #BritishGP #F1 pic.twitter.com/mHnalIynnC
— Formula 1 (@F1) July 3, 2022
Verstappen had to pit after complaining of floor damage from debris on the track. This was just pure bad luck from Verstappen. It wasn't something he could have seen and avoided. Anyone could have run over the debris.
The bad luck just happened to impact the race leader and likely winner.
The win was the first of Sainz's career, while Ferrari celebrated a trip back to the top of the podium for the first since Leclerc won the Australian GP on April 10. Ferrari probably would have preferred Leclerc to win that race, but they earn points in the Constructors.
Verstappen continues to lead the Drivers' Championship with 181 points, while Leclerc has slipped to 3rd after a hot start to his 2022 campaign. Red Bull are 1-2 going into Austria. Perez is 2nd in the Drivers' Championship with 147 points.
Mercedes has been steadily improving this season. They're not there to compete with Red Bull yet, but good progress is being made towards doing it next year. Progress towards the end of this season and a full offseason to work with should bode well for Lewis Hamilton and George Russell.
Are you looking for the best Austrian GP odds? Ensure you do line shopping at the top F1 betting sites.
Let's get into the Bovada F1 Austrian GP Odds below. Also, check out our 2022 Austrian GP prediction for Sunday.
Austrian GP Betting Odds
The oddsmakers have Max Verstappen as the favorite to win the Austrian GP. They have Verstappen and Charles Leclerc as the overwhelming leaders to win at the Red Bull Ring.
There isn't another driver with odds close to Leclerc. Carlos Sainz is +900 to win as the third-favorite behind Leclerc at +260. Sainz won last week at a juicy price and will look to repeat.
MORE LUCK REQUIRED
The oddsmakers aren't confident in Sainz following up with another win. It's understood that if Verstappen didn't damage the floor of his car that he would have won easily.
That's auto racing, though, and running into unforeseen situations can be the difference in a race. For Ferrari to stop Red Bull this season, they will need to lay down banana peels and more obstacles to stop Verstappen.
Austrian GP Odds Courtesy of Bovada:
Odds
Driver
Team
-125
Max Verstappen
Red Bull
+260
Charles Leclrec
Ferrari
+900
Carlos Sainz Jr.
Ferrari
+1000
Lewis Hamilton
Mercedes
+1000
Sergio Perez
Red Bull
+1600
George Russell
Mercedes
+12500
Lando Norris
McLaren
+15000
Fernando Alonso
Alpine
+25000
Daniel Ricciardo
McLaren
+25000
Valtteri Bottas
Alfa Romeo
+40000
Esteban Ocon
Alpine
+40000
Pierre Gasly
AlphaTauri
+50000
Yuki Tsunoda
AlphaTauri
+75000
Guanya Zhou
Alfa Romeo
2022 Austrian GP Prediction Lewis Hamilton (+1000)
I'm not overly confident in Mercedes completely figuring it out this weekend at the Austrian GP, but Lewis Hamilton and his team are pointing in the right direction. With the loss at Silvertone, Hamilton broke a record he never wanted to see.
LONGEST LOSING STREAK
Hamilton is currently on the longest winless streak of his career. After watching him run well and having a Drivers' Championship stolen away last year, this is something that I don't think anyone expected.
This is now Lewis Hamilton's longest winless streak during his F1 career. He's gone 11 races without a victory. Incredible to think how consistent he's been for the last 15 years! pic.twitter.com/EG9MifO5Wu
— ESPN F1 (@ESPNF1) July 7, 2022
Mercedes didn't do their homework properly in the offseason. While they pouted about the loss to Max Verstappen, and Mercedes had an argument, they must have forgotten to prepare for this season.
All that said, Hamilton and Mercedes have made big strides in recent weeks.
Mercedes have finished on the podium in three straight events, with George Russell at P3 in Azerbaijan. Hamilton was P3 at the Canadian GP and on his home track at the British GP.
I don't see the best value on Leclerc in this race, so Hamilton at +1000 or to finish on the podium looks like a solid bet. It will likely have to take an unlucky break for Verstappen again if Hamilton wins, though.
Max Verstappen (-125)
Red Bull has dominated this circuit in recent memory. The have won four of the last five events on this track. Valtteri Bottas spoiled the potential for a five-race winning streak in 2020.
Verstappen was piloting for Red Bull in all four wins. It ended a four-race winning streak for Mercedes.
The 2021 Austrian Grand Prix wasn't a competitive event. Verstappen and Red Bull put a rocketship on the track for the 2021 race after losing a year earlier.
He finished 17.973 seconds ahead of Bottas. It was complete domination for Verstappen, who also qualified P1 on the grid.
🗣 "Hopefully we can have a good weekend and really maximise the points available over a Sprint weekend at our home circuit."#AustrianGP | @Max33Verstappen 🇳🇱 pic.twitter.com/UhHf0SeFLV
— Oracle Red Bull Racing (@redbullracing) July 7, 2022
The only thing that stopped Verstappen from winning six of the previous seven events was debris on the track. Following a slow start in 2022 and Ferrari impressing to open the season, Verstappen and Red Bull have been the best.
Verstappen had the best car again last week before running into track debris and forced to pit.
The Austrian GP odds suggest that Verstappen is the driver to beat, and it's impossible to argue with that sentiment. I'd probably have him at -160, so there is still some value at this price.
If Verstappen avoids debris and runs a clean race, expect to see the Dutchman back on the podium.
Verstappen Austrian GP Odds