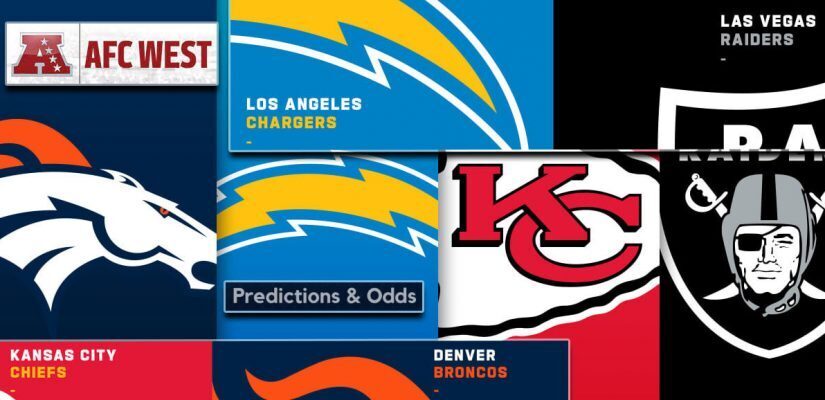 There were three teams listed at 10½ in the AFC West Division Odds for the Season Win Total Futures market with three weeks to go before the 2022-23 NFL Regular Season gets underway on Thursday, September 8, the Chiefs, the Chargers, and the Broncos.
Yet maybe the one team not lined with double-digit odds—the Raiders (Season Win Total 8½)—might end up winning the AFC West, so this is a very wide open and top-to-bottom four teams, like the AFC North, where any team can win and no one would be surprised. Heading into NFL Preseason Week 3, Las Vegas had played very good football, going 2-0 and never trailing as the Silver and Black readied for a game against the Dolphins in Miami Gardens and seeing some players fighting to make the 53-man Roster playing quite well. My first reaction when seeing these AFC West Division betting Odds is that the Broncos Season Win Total (10½, bet365) is way too high and Denver is the only one of these four teams that would surprise me a bit should they find a way to win the wild, wild AFC West.
My own AFC West Division predictions would have the Chargers (Season Win Total10½), Chiefs, and Raiders all fighting for 1st place in the Regular Season with all three capable of attaining 10 Wins with the Broncos the one's fighting to end the season above .500.
AFC West Division Season Win Totals
#1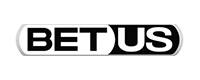 Team
Last Season
Kansas City Chiefs 10½
12 Wins
Denver Broncos 10½
7 Wins
Los Angeles Chargers 10½
9 Wins
Las Vegas Raiders 8½
10 Wins
Odds courtesy of Bet365
Will the @Chiefs continue to dominate the AFC West this season? pic.twitter.com/yRm2fsIAUm
— FOX Sports: NFL (@NFLonFOX) August 10, 2022
Last season, the Chiefs (12-5) won the AFC West finishing 2 games ahead of the 2nd-place Raiders (10-7, 374 PF-439 PA), 3 in front of the Chargers (9-8), and 5 games ahead of veteran QB Russell Wilson and the last place Broncos (5-12).
So why do oddsmakers think the Broncos will improve so much this upcoming season?
KC losing WR Tyreek Hill (Dolphins) is definitely a blow and the Raiders 10 Wins may seem like a fluke to some, but Denver will have to play KC, LV, and the Bolts twice, which are tough teams.
Combined:
The AFC West went 38-30 last season (55.9%). Expect this Division to perform about the same and provide hard opponents for Non-Conference games this season. There are four very good, if not great, QBs in the AFC West. Not all divisions can say that. There may be some perceived Futures value in the AFC West Division Odds market in betting the Broncos Under 10½ and the Raiders Over 8½ with the Chiefs and Chargers Regular Season Team Win Totals seemingly pretty accurate.
The 2022 AFC West Division Win Totals are currently posted at all of the top NFL Betting Sites, including proven and popular online sportsbook. So, let's continue our look at the eight NFL Divisions in this popular betting market for you The Sports Geek readers.
Kansas City Chiefs 10½ Wins
The Chiefs (11/1 to win Super Bowl LVII, SportsBetting.ag) won 12 games last season, but Free Agent WR Tyreek Hill went to Miami and won't be that speedy weapon QB Patrick Mahomes was so used to throwing the ball to, so TE Travis Kelce will be the guy.
Losing Hill will create a certain pressure on the Chiefs Rushing game and try to have other WRs become stronger so as not to have so much weight on the shoulders of veteran stud Kelce. RB Darrell Williams (Cardinals) is also gone so the Skill spots will need to evolve. Now, guys like new WRs JuJu Smith-Schuster (Steelers), Marquez Valdes-Scantling (Packers), Rookie Skyy Moore (Western Michigan) and the returning Mecole Hardman, will have to try to fill Hill's void as he accounted for 25% of the Chiefs Targets last season.
While it seems all of the pressure is on TE Kelce, expect Valdes-Scantling (26 Receptions, 430 Yards, 3 TDs, 16.5 ypc), and Chiefs Rookie Moore, Smith-Schuster, and Hardman to all eventually click with Mahomes so don't worry about Hill unless you are a Fantasy player.
At Mid-American Conference school Western Michigan:
Moore accounted for 32% of the Targets for the Broncos and proved over his NCAAF DI career that he has elite hands, dropping just 4 passes in 256 Targets playing in Kalamazoo for the Broncos. In this year's Rookie WR class, Moore (5-10, 195) is #2 in Adjusted Career Catch Rate at 2.9 YPRR with a 90% Catch Rate). Like Cooper Kupp , Moore doesn't drop the ball, so Hill's loss will let these guys get yards and Hardman (59/693/3, 11.7 ypc) was good last season.
RB Clyde Edwards-Helaire (119/517/4, 4.3 YRP) will have to carry some Rushing load and one day in the far off non-existent Future NFL, all 53 members of the Chiefs will be required to have Hyphens in their names or face stiff fines from the Chiefs-Football-Club.
How KC (6/1 to win AFC) does this season may depend on the health of Mahomes and the early schedule—at Arizona (Week 1), vs Chargers (Week 2), at Colts (Week 3), at Bucs (Week 4), vs Raiders (Week 5), vs the Bills (Week 6) and at the Niners (Week &) is brutal. You can see why the Props bet "Will Kansas City Win the AFC West?" has the "Yes" being priced at +170 with "No" current at -250, because of that loss of Hill, that early schedule and how good the Bolts, Raiders and Broncos might be this 2022-23 NFL Regular Season.
KC won 8 straight games in the 2021-22 Regular Season, from Week 8-16 and Head Coach Andy Reid and his experience are easily the best in this AFC Division, and second to the Patriots legendary HC Bill Belichick in the AFC but Reid has the better QB and Roster.
Welcoming back the best fans in football. It's GO TIME! 👊 pic.twitter.com/niUZ4R5OQp
— Kansas City Chiefs (@Chiefs) August 19, 2022
Denver Broncos 10½ Wins
The Broncos (22/1 to win Super Bowl LVII) won only 7 games last season, so oddsmakers have set their AFC West Division Betting Odds Season win Total around the same number of total victories this franchise has had over the past two NFL Regular Seasons combined.
Even adding in its 2020 Win Total, the Broncos (12/1 to win AFC) 4 Wins in the then, still 16-game season, Denver still only had 11 Wins in the last 2 years, so asking them to win 11 in this tough Division seems like way too much of a stretch and I like the Under 10½. This seems like a bad number. So why all the Love for Denver from the oddsmakers? QB Wilson has proven he can win in Seattle and RBs Javonte Williams and Melvin Gordon III both finished with 900+ Rushing yards and provide one of the NFL's best RB tandems.
At WR, Denver has Courtland Sutton (58/776/2, 13.4 ypc) and Alabama sensation Jerry Jeudy (38/467), so look for breakout seasons in the Mile High City from Gordon III (Wisconsin) and Jeudy with Williams and Sutton likely just as effective this season.
But:
Gone is that strong Homefield Advantage the Broncos enjoyed in past seasons. Last year Denver went 4-5 at Home at Empire Field at Mile High Stadium (Kentucky Bluegrass) after going 2-6 in 2022, so that's a sad 6-11 mark (35.3%) at the place teams need to win.
S Justin Simmons and the D was great last season (322 PA, #1 AFC West), but looking at the schedule, only Week 2 (vs Texas), Week 7 (vs Jets), and Week 8 (vs Jags), all at Home, seem like potential sure W's with the rest of the slate a nightmare, even Week 1 at Seattle.
"There was no better transition for me in my career than going to Denver."@champbailey calls playing for Broncos the 'best thing that ever happened' on @CutToIt's podcast » https://t.co/BPwxPnaAjO pic.twitter.com/EtxBn7jmNn
— Denver Broncos (@Broncos) August 18, 2022
San Diego Chargers 10½ Wins
The Chargers (11/1 to win Super Bowl LVII) won 9 games last season, and a bad Quarter against the Raiders in a game LV won in OT was the ultimate difference between and my AFC West Division Predictions are that both the Chargers and Chiefs end with 11 Wins.
How will the Chargers Season Team Win Total (10½, bet365) leak over the pigskin breath? Beating the Broncos in Denver, of course may be part of that answer, with QB Justin Hebert and elite WR Keenan Allen (106/1,138/6, 10.7 ypc) and WR Mike Williams. RB Austin Ekeler (209/911/12 TDs, 4.4 ypc) had a breakout season in La-land and expect the 5-10, 200-pound West Colorado product to pass the 1.000-yard mark this season with backup RBs Joshua Kelley (UCLA) and Rookie Isiah Spiller (Texas A&M) providing depth.
Like all four teams in the AFC West, the Chargers will have trouble on the Road, but it seems that it still won't be easier for LA to win in Denver than it will be for the Broncos to win in LA. Last season, Hebert and LA lost 28-13 there after losing 31-30 back in 2020.
Even with likely future NFL Hall of Famer Wilson:
The Broncos still have the fourth best QB in the AFC West Division behind Mahomes, Herbert, and the Raiders underrated Derek Carr who seems destined for a massive statistical season with Davante Adams.
So the Broncos high Season Win Total seems predicated on winning perceived easier Home games, but with the 49ers, Colts, Titans, Ravens, and Cardinals all on the Non-Conference slate with those 6 against KC, LA, and the Raiders, it won't come easy.
bolts vs the boys on every screen pls
— Los Angeles Chargers (@chargers) August 19, 2022
Las Vegas Raiders 8½ Wins
The Raiders (33/1 to win Super Bowl LVII) rallied to win 10 games last season, and this team has four things going for it that many might cumulatively see as big advantages heading in, besides the Homefield Advantage at Allegiant Stadium (Bermuda Grass).
One is the addition of WR Davante Adams (Packers), one is TE Darren Waller won't be hurt and should be a great target for 17 games along with the dependable Hunter Renfrow, and another is how well this team has played in the Preseason, yet to trail.
And the fourth thing? New Head Coach Josh McDaniel is known for getting the most out of his QBs, so expect Carr (Fresno State) to have a breakout season with Adams, Waller, Renfrow and a number of really talented 2nd and 3rd stringers ready to shine.
So, are the Silver and Black back?
Not so fast, this is still a team that seemed lucky to get that 10th win, will have to be good on D, and like the other three AFC West teams, will be feasting on each other from September to January. Hey, life ain't easy in the Piranha tank.
DE Maxx Crosby (NFL Network Top 100 Players #59) and the Raiders (18/1 to win AFC) and the Defense may be a reason these AFC West Division Odds look so appetizing, with 9 Wins very possible, 10 again also doable, and maybe even an 11-7 season if all goes right.
Nothing better than the respect of your peers.
Four Raiders were revealed on tonight's #NFLTop100 on @nflnetwork » https://t.co/3xouEZz2mV pic.twitter.com/TK0QjcDLku
— Las Vegas Raiders (@Raiders) August 15, 2022
AFC West Division Prediction
The AFC West Division seems like it will be up for grabs with Weeks 17 and 18 likely determining who wins, but in terms of AFC West Division Predictions, the Chiefs and Chargers AFC West Division Win Totals look too close to call and may be worth laying off.
But, in the Broncos and Raiders 2022 AFC West Win Totals, it seems like there are edges in the Denver's Under at 10½ with 6, 7, 8, 9, 10, and 11 at most possibilities and the Las Vegas Over 8½ with Raiders capable of winning at least 8 and as many as 9 to 11 in 2022. Shop around the best NFL sportsbooks for your 2022 AFC West Win Totals and look not only for possible differences in the Season Win Totals, but also with the vigorish prices attached to the bet,
With Mahomes (Chiefs), Adams (Raiders), Herbert (Chargers) and Wilson (Broncos), the AFC West has some electric players and the team that plays best at Home, has the best TO Margin, has decent backup QBs as well as deep Skill Position players may be the one win this division.
Best NFL Bet:
Denver Broncos Team Win Total