It's Liverpool v Real Madrid in the Champions League Final on Saturday night, and you don't want to miss this Sky Bet free bet offer! They're giving all customers a £1.00 free BuildABet to use on the big match! Translated into matched betting terms, this gives you a potential profit of £6.00 and here's how…
Key terms
The promotion is available to invited customers only.The promotional period runs from 16:00 on Thursday 26th May 2022 until 20:00 (kick-off) on Saturday 28th May 2022You must click the 'Opt In' button onsite during the promotional period to receive your £1.00 free bet.The free bet will be valid on BuildABet for Liverpool v Real Madrid. The free bet stake will not be returned with any winnings.
Free bet
With the free bet being small, I suspect many will be happy to just punt this for a risk-free shot at a decent return.
It's entirely up to you what you place your free BuildABet on.
At the time of writing, you could place it on 'Liverpool win / Under 2.5 Goals / 9+ corners' at odds of 7.00 (6/1).
Place £1.00 free bet on 'Liverpool win / Under 2.5 Goals / 9+ corners' @ 7.00 = Potential profit of £6.00
Outcomes
Let's look at your potential profit/loss for the possible outcomes…
OutcomeSky BetProfit/LossBuildABet wins+ £6.00£6.00 profitBuildABet loses– free bet£0.00
So, if Liverpool win 1-0 or 2-0 and there are 9 or more corners in the match, you'll make a £6.00 profit on this Sky Bet offer! Any other outcome, you've lost your free bet, and there's no harm done.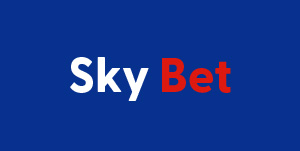 Get this offer at Sky Bet
More reload offers – Make £500+ per month
With detailed walkthroughs for all the best offers as they're released, you'll be bagging recurring profits in no time.
All reload offers  
More reload offers
  Never miss a big offer
Subscribe for offer updates, tips and tricks, big offer alerts and more.