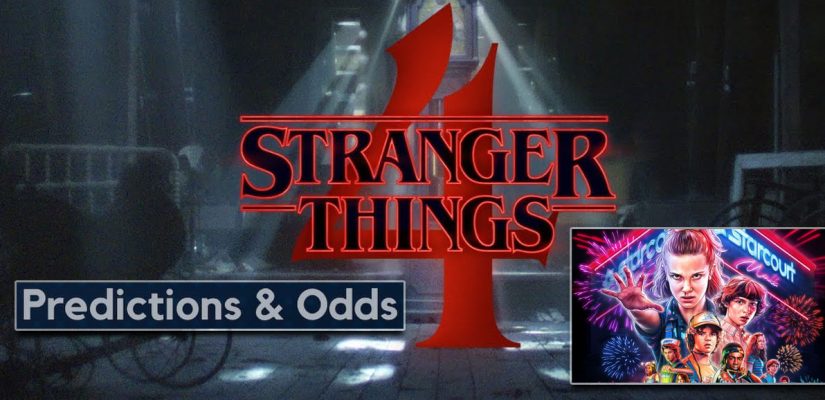 After Covid halted production on just about everything in Hollywood, we've seen a resurgence of many of our favorite TV shows so far in 2022. Better Call Saul, Peaky Blinders, Ozark, Barry, and Stranger Things are just a few of the mega-hits that returned from long, pandemic-induced hiatuses earlier this year.
Unfortunately, many of these shows have picked up the unfortunate habit of taking midseason breaks. We saw Ozark do so earlier this year in its final season, while both Better Call Saul and Stranger Things are currently in the midst of their own midseason sabbaticals.
Fortunately, both series are due to resume next month. Stranger Things season 4 part 2 will actually hit the Netflix airwaves on Friday, July 1st.
Part 2 will only consist of a couple of episodes, but, if you watched the first seven chapters, you'll know these episodes are long. The first seven episodes – or chapters – of Stranger Things season 4 clocked in at just under nine hours. Chapter 8 will reportedly run for an hour and 25 minutes, while the ninth and final chapter is reportedly a whopping 2-hour, 30-minute extravaganza.
So, the last two episodes certainly won't be lacking in content. As usual, entertainment betting sites have you covered with a variety of Stranger Things props before the last couple of chapters drop next week.
Stranger Things Season 4 Part 2 Betting Odds
Will Eleven and Hopper Reunite in Season 4?
Seven episodes in, we have already seen our beloved Jim Hopper reunite with his squeeze, Joyce Byers. Joyce and Murray went to Russia to rescue him from an internment camp, and it's fair to assume they'll make it back to the states at some point in the near future.
Eleven, meanwhile, is facing some drama of her own. She finally remembers the details of the massacre at the Hawkins lab, and we learn the orderly is actually Number One, Victor Creel's son, and Vecna himself. We still don't know how Eleven will escape, but it's fair to assume she won't be confined to the lab for much longer.
Frankly, it's impossible to imagine Hopper won't eventually reunite with his adopted daughter at some point over the final two chapters of season 4. There isn't a lot of value here, but betting "yes" at the -1000 Stranger Things season 4 part 2 odds is the only way to go here.
Best Stranger Things Season 4 Part 2 Prop Bet: Yes (-1000)
Who Will Nancy Wheeler Kiss First?
Steve Harrington (-120)
Jonathan Byers (-120)
Since the end of season 3, the romance between Nancy Wheeler and Jonathan Byers has hit the skids. Jonathan moved with his family to California, while the Wheelers remain in Hawkins. They're trying the whole long-distance thing, but we know how that typically works out.
We see the two expressing their anguish to others about the state of their relationship at different points early in season 4. With Jonathan teaming up with Mike, Will, and Argyle in an attempt to rescue El, there's no telling when he'll be reunited with Nancy.
Nancy seems to be coming back around on the idea of a reunion with her ex, Steve Harrington. These two have joined forces to try and track down Vecna, but Nancy falls victim to Vecna's curse at the end of chapter 7. Steve, meanwhile, is trying to snap her back to reality.
Assuming Nancy doesn't die, it's looking more and more likely that she'll get back together with Steve. We could certainly see a twist of fate between now and the end of the season, but my money would be on Steve considering both options come in with the same -120 Stranger Things season 4 part 2 odds.
Best Stranger Things Season 4 Part 2 Prop Bet: Steve Harrington (-120)
Who Will Die First?
Steve Harrington (+100)
Jim Hopper (+110)
Murray Bauman (+150)
Eleven (+200)
Eddie Munson (+200)
Max Mayfield (+350)
Nancy Wheeler (+400)
We've already seen a number of characters die in Stranger Things season 4, but none of the primary protagonists have met their end just yet. However, this is a show that hasn't been afraid to kill off major characters in the past.
Both Steve and Max Mayfield have come close to death already this season. Max was wrapped in Vecna's tentacles and staring at death's grotesque, oozing face before Dustin, Lucas, and Steve managed to save her by playing her favorite song, which, apparently, is Vecna's kryptonite.
Steve falls into the upside-down at the end of chapter 6 before Nancy, Eddie, and Robin help him fight off the various creatures swarming his body.
Once again, Steve looks like the most obvious candidate to die, per the Stranger Things season 4 part 2 odds at +100. Harrington was actually originally slated to die back in season 1, but the writers liked him too much to eliminate him that early.
Steve goes from being a preppy villain to one of the more beloved characters on the show. Often a source of comic relief, Steve has developed into something of a leader for the young gang of misfits. His eventual death would be heartbreaking, but it may be inevitable.
Somebody's going to have to save Nancy from her current predicament, and Steve is the only one physically next to her where we left off in chapter 7. Now a valiant hero, it's pretty easy to imagine Steve sacrificing himself in order to save his long lost love from an early death.
We saw another former villain, Billy Hargrove, do the same thing at the end of season 3. Sadly, I think Steve is a goner before the end of season 4.
Best Stranger Things Season 4 Part 2 Prop Bet: Steve Harrington (+100)
How Many Nosebleeds Will Eleven Have?
Over 1.5 Nosebleeds (-300)
Under 1.5 Nosebleeds (+250)
If you've watched the first three-and-a-half seasons of Stranger Things, you're certainly aware of the fact that Eleven's nose begins to bleed whenever she utilizes her special powers. She's been struggling to regain her powers for the entirety of season 4 to this point, but it's likely just a matter of time until she regains them. She has to fight Vecna, after all.
The upcoming eighth episode is entitled "Papa," which is what El calls Dr. Brenner. The doc has been doing his best to help Eleven redevelop her lagging powers, and I'd guess she'll do so in chapter 8.
With 235 minutes of runtime left in Stranger Things season 4, Eleven should have plenty of opportunities to show she's still got it. I'd guess she'll display her powers for Dr. Brenner in chapter 8, leading to one nosebleed, before doing so again in front of Vecna in their inevitable final showdown.
We know we're getting at least one Eleven nosebleed, as we see it in the trailer for part 2:
The -300 Stranger Things season 4 part 2 odds don't offer massive profit potential, but this prop bet looks like a lock to cash.
Best Stranger Things Season 4 Part 2 Prop Bet: Over 1.5 Nosebleeds (-300)