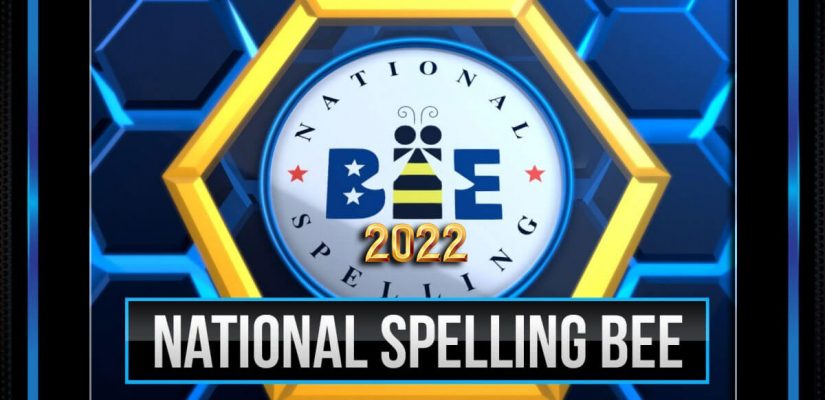 Next week, 234 of the world's best spellers will gather in National Harbor, Maryland, for the 2022 Scripps National Spelling Bee. This will be the first in-person version of the event since 2019, before…you know.
Every participant set to take the stage in Maryland this weekend advanced through a series of regional spelling bees that took place back in April. The preliminary round is set for Tuesday, May 31st. The quarterfinals and semifinals are set for June 1st and 2nd. As usual, top entertainment betting sites have you covered if you're inclined to put money on the festivities. LeVar Burton, who you may remember from your childhood as the host of Reading Rainbow, will serve as host of this year's Scripps Spelling Bee.
The bee has been around since it was founded in 1925. Scripps Howard Broadcasting Company took over as the primary sponsor in 1941. In 1994, ESPN started to broadcast the national finals. Since then, the Scripps Spelling Bee has really taken off in terms of popularity.
That also means a cavalcade of very smart children has been making us adults feel incredibly stupid at least once a year for nearly the last century.
Is the Scripps Spelling Bee Getting Harder?
Not all spelling bees are created equal. Back in fourth grade, I was devastatingly knocked out of my classroom spelling bee because I botched the spelling of "doctor." It sounds like it should have an E, but not an E in sight.
Needless to say:
The modern Scripps Spelling Bee word list is a little more advanced than the one that felled me in my first and only quest for logographic glory.
Last year's winner, Zaila Avant-garde, correctly spelled "Murraya" to win it all. That may not look too difficult, but it's pronounced like "Mariah" and, apparently, it's a type of citrus plant.
The 2019 Scripps Spelling Bee featured eight co-champions, all of whom made it through 20 consecutive rounds without missing a single word. Some of the title-clinching words that year were "pendeloque," "bougainvillea," and "erysipelas." I know you're wondering, but I would strongly advise against a Google image search for what "erysipelas" is. If you know, you know.
Let's compare some of the modern words to those from the tournament's earlier days. Back in 1928, Betty Robinson clinched the title when she correctly spelled "knack." A few other winning words over the Spelling Bee's first 30 years were "therapy," "initials," "vignette," and "condominium."
Please Note:
Nothing against those Scripps Spelling Bee winners, of course. You can only spell the words they put in front of you. That said, those are easy! If Zaila Avant-garde was tasked with spelling "therapy" she would probably laugh her way off the stage, incredulous that they could really give her such a simple word.
Based on the evidence, the only conclusion I can draw is that the Scripps Spelling Bee is, in fact, getting harder. That's certainly one way watching it makes us all feel just a little bit dumber.
These Are Kids!
This is the main point. The youngest spelling bee winner in history was 11-year-old Nihar Janga, who took home the prize in 2016. 11! The word she spelled to win the title that year was "Gesellschaft."
That's barely even an English word!
We just stole it from German and passed it off as our own. Anything goes in the spelling bee, I suppose.
Have you ever heard the word Gesellschaft? Me neither. Nihar knew it well enough to nail the spelling on her first attempt, however. What were you doing when you were 11? Not correctly spelling Gesellschaft in one try while millions of people around the world stare at you on a stage, I know that.
Of course, the Scripps Spelling Bee being a competition for children is what makes it so compelling. I don't think any of us would be all that impressed if a 55-year-old went up there and correctly recited the letters in "scherenschnitte." I'm not 55 yet, but I'd imagine the spelling of "scherenschnitte" is just something you learn by then.
Have You Heard Of These Words? No, You Have Not
It's one thing to have heard some of these fancy words in passing. Geoff Hooper won the 1993 Scripps Spelling Bee when he nailed the spelling of "kamikaze." Unfortunately, we're all familiar with that term. However, that is the most recent Bee-winning word with which I'm even remotely familiar.
On a related note, 1993 was 29 years ago.
The vast majority of the recent spelling bee winners have won spelling words we've never heard of. Do you know how to spell " stromuhr?" Do you know what "stromuhr" means? The answer to both questions is, of course, no. 13-year-old Anamika Veeramani knew back in 2011, however, you dolt. The Scripps Spelling Bee is a fascinating watch, but the reasons why it makes us all feel dumber are clear. This is an impressive group of kids spelling words we could have never dreamed of, and they're doing it with the greatest of ease.
Could watching it make you feel worse about the path you've taken in your own life? Yeah, but it shouldn't. If anything, maybe the Scripps Spelling Bee gives you hope for the future. Maybe our future leaders won't be quite as terrible as those currently running the show.
Hope springs eternal.
Do the spelling bee winners even know what all of the words mean? Probably not. Does it matter? Absolutely not.
PLACE YOUR BETS NOW!