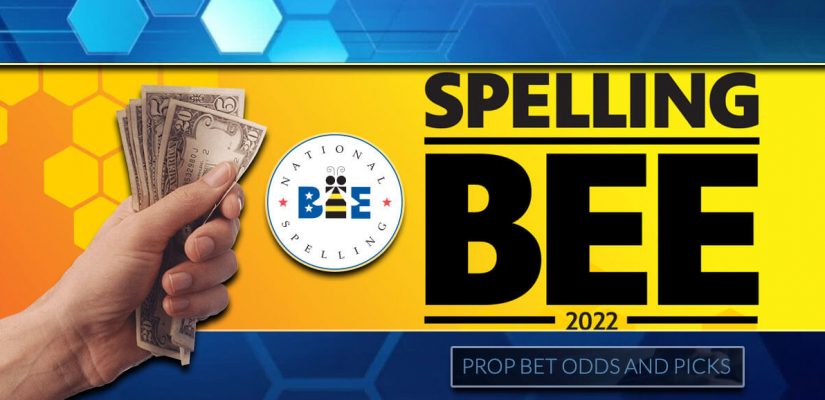 Next week, hundreds of the world's best spellers will gather in Maryland for the 92nd annual Scripps Spelling Bee. This competition has taken place every year since its inception in 1925, though this will mark the first in-person version since the last pre-Covid bee in 2019. The 2020 event was canceled, while last year's was held (mostly) virtually.
That year, a whopping eight spellers tied for first place.
All eight of them made it successfully through 20 rounds without a mistake. Rather than trying to whittle down the field further, those running the show just decided to reward all eight finalists as champions. Last year, Zaila Avant-garde became the first African-American champion in the competition's long history.
ESPN has been broadcasting the Scripps Spelling Bee every year since 1994. It's on ESPN, so it must be a sport, right? As a result, you absolutely can find Scripps Spelling Bee odds at your favorite online sportsbooks. Bovada, BetOnline, and MyBookie are just a few of the spelling bee betting sites out there taking bets on the 2022 festivities.
How should you bet on the Scripps Spelling Bee? You've come to the right place.
Scripps Spelling Bee Winners
Between 1925 and 2013, the Scripps Spelling Bee featured co-champions on just three occasions.
Since 2014, however, we have seen multiple contestants win the competition four times, including the aforementioned eight-way tie in 2019. Six winners since 2014 are from Texas, including three back in '19.
Here is the full list of Scripps Spelling Bee winners since 2000:
Winner
Year
Zaila Avant-garde
2021
Rohan Raja
2019
Rishik Gandhasri
2019
Erin Howard
2019
Sohum Sukhatankar
2019
Christopher Serrao
2019
Shruthika Padhy
2019
Abhijay Kodali
2019
Saketh Sundar
2019
Karthik Nemmani
2018
Ananya Vinay
2017
Nihar Saireddy Janga
2016
Jairam Hathwar
2016
Gokul Venkatachalam
2015
Vanya Shivashankar
2015
Ansun Sujoe
2014
Sriram J. Hathwar
2014
Arvind Mahankali
2013
Snigdha Nandipati
2012
Sukanya Roy
2011
Anamika Veeramani
2010
Scripps National Spelling Bee Odds
Entertainment betting sites offer a number of unique ways to bet on the Scripps Spelling Bee.
While most sites won't offer straight futures odds on the winner, you can bet on a number of bee-specific props ahead of next week's main event. You can wager on whether the winner will wear glasses or not. You can bet the over/under on how many letters will be in the winning word. You can bet on the gender of the winner, or whether there will be multiple winners.
As you can see, Scripps Spelling Bee odds give you a variety of different ways to put money on the United States' premier spelling competition!
Will the Winner Wear Glasses?
Grammar is nerdy. Sorry, but I don't make the rules. For whatever reason, glasses have always been tied to nerd-dom, as well. I don't really think this should be the case, of course, and that stigma seems to be waning as we progress as a society.
Anyway, there are Scripps Spelling Bee odds on whether the winner will be wearing glasses.
Avant-garde was not bespectacled, but five of the eight winners in 2019 were. Ditto for the winners in 2018 and 2017, but just one of the four winners in 2015 and 2016 wore lenses.
So, of the 15 bee champions since 2015, eight have been glasses wearers.
Essentially, this bet is a 50/50 shot, but the Scripps Spelling Bee odds don't indicate as much. You're only getting -150 odds on the winner wearing glasses, while no glasses sits at even-money. This looks like a pretty simple call.
Take the value on the 2022 champion to not wear bifocals at +100.
Number of Letters in the Winning Word
Without question, the spelling bee has gotten a lot harder over the years. I guess the showrunners thought all of these kids were a bunch of dumb dopes when they started this thing back in the 1920s when simple words like "knack," "brethren," and "promiscuous" were good enough to win it all.
Long words tend to be more difficult to spell, of course.
The more letters in a word, the more opportunities you'll have to make a mistake. Avant-garde won the title last year when she correctly spelled "Murraya," which is a relatively short seven-letter word. Of the eight winning words in 2019, half were at least 10 letters long.
We had incredibly long winning words in 2016, 2015, 2014, 2011, and 2005, as well.
Again, the Scripps National Spelling Bee odds say this one could legitimately go either way. The under on 9.5 letters is interestingly listed at even-money, while the over comes in at -140. With another bet looking like a legit 50/50 shot, why not simply side with the superior value?
In this case, that's the under on 9.5 letters for the winning word.
Will There Be Co-Champions?
Co-champions were unheard of through the first several decades of the spelling bee's existence. However, these kids seem to be getting smarter and smarter. Four of the last seven Scripps Spelling Bees have featured multiple champions.
Avant-garde, last year's sole winner, knows how to spell something in the neighborhood of 12,000 words. There's a very good chance I don't even know 12,000 words.
The bee doesn't have any great tiebreaker scenarios. As long as the contestants keep correctly spelling words, they'll stay alive. Eventually, the showrunners will throw in the towel and call it a draw, regardless of how many kids are left in the field.
Given how frequently we've had co-champions, the Scripps Spelling Bee odds on "yes" here really stand out at +250. The bee has crowned a lone spelling champion more often than not over the years, but it's hard to ignore the recent trend in the opposite direction.
Scripps Spelling Bee Words
Needless to say, a lot has changed at the Scripps National Spelling Bee since Betty Robinson won by correctly spelling "knack" in 1928. I guess the silent "K" is a bit tricky, but if you know, you know.
Those in charge of this thing have stepped it up in recent years, however. "Murraya" may not look like a complicated word, but would you have been able to spell it on the spot? Unless you're a plant enthusiast, probably not.
Here is a complete list of the winning Scripps Spelling Bee words over the past 30 years:
Murraya
Odylic
Cernuous
Palama
Pendeloque
Aiguillette
Bougainvillea
Erysipelas
Auslaut
Koinonia
Marocain
Gesellschaft
Feldenkrais
Nunatak
Scherenschnitte
Feuilleton
Stichomythia
Knaidel
Guetapens
Cymotrichous
Stromuhr
Laodicean
Guerdon
Serrefine
Ursprache
Appoggiatura
Autochthonous
Pococurante
Prospicience
Succudaneum
Demarche
Logorrhea
Chiaroscurist
Euonym
Vivisepulture
Xanthosis
Antediluvian
Kamikaze
Conclusion
As you can see, the Scripps Spelling Bee winners these days really earn it. Frankly, it's impressive enough that the people calling out the words can even pronounce something like "autochthonous." Spelling it, on the spot, on national TV, in one try, is an incredible feat. Good luck betting on the 2022 Scripps National Spelling Bee!
PLACE YOUR BETS NOW!