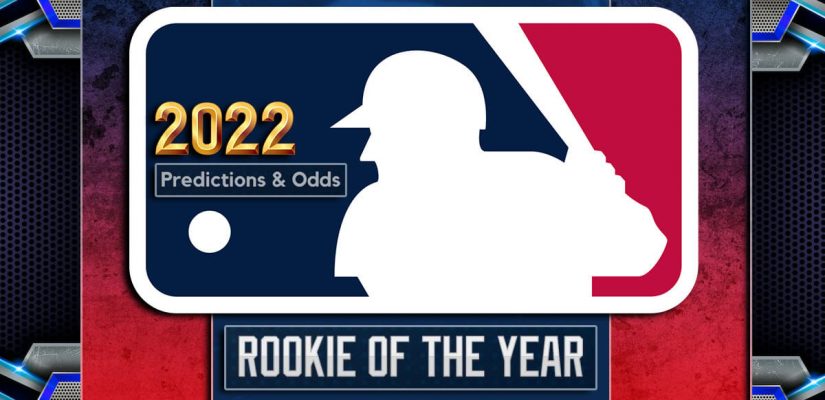 Not all sports rookies are created equal. These days, the first-year player drafts are marquee events on the NFL and NBA schedules. The NFL, in true NFL fashion, even made their draft into a three-day, primetime extravaganza. With college football and basketball being popular sports in their own right, it's easy for fans to follow the paths of their favorite college athletes from the amateur to the professional ranks.
It's a little different in baseball.
Major League Baseball's draft wasn't even televised until ESPN 2 picked up the rights in 2007. Most casual fans don't really follow college baseball until the College World Series, and even then, fans only get a look at a very limited number of teams. Additionally, it typically takes at least a couple of years for even the top baseball prospects to work their way up the minor league ranks. Even then, players have to reach a certain threshold of plate or pitching appearances to even earn full-time rookie status.
Randy Arozarena, for example, was eligible to win last year's American League Rookie of the Year Award despite the fact that first appeared in the big leagues with St. Louis back in 2019. A few of the favorites in 2022 MLB Rookie of the Year odds made their debuts in previous seasons, as well.
So, it can be a bit confusing even deciphering which players are true rookies in baseball.
That's where we come in. If you're interested in finding the best value in MLB ROTY odds at MLB betting sites, you've come to the right place.
American League Rookie of the Year Odds
Player
Odds
Jeremy Pena
+300
Julio Rodriguez
+380
Joe Ryan ()
+650
Bobby Witt Jr.
+650
Spencer Torkelson
+1100
Steven Kwan
+1300
Adley Rutschman
+2000
George Kirby
+2500
Reid Detmers
+2500
Riley Greene
+4000
Josh Lowe
+5000
Shane Baz
+5000
Jeremy Pena (+300)
Jeremy Pena was one of the few AL rookies to enter the season with lofty expectations. The expectations came entirely because of the man Pena was scheduled to replace in Houston.
The Astros let Carlos Correa walk in free agency, in part, due to their belief that Pena was ready to step up and provide comparable contributions from the everyday shortstop spot. It's early, but that's looking like a shrewd move thus far. Pena is slashing .276/.339/.514 with six homers, 20 runs batted in, and 18 runs scored for the first-place Astros. He's also holding down that everyday shortstop post exceedingly well with the glove. Pena's six defensive runs saved leads all big-league shortstops, and he's tied for third overall in that category.
Carlos Correa on following the Astros. He said he told Jeremy Pena after the World Series he was likely going to take his place his year.
Carlos Correa on following the Astros. He said he told Jeremy Pena after the World Series he was likely going to take his place his year. pic.twitter.com/ujrVu3XFd2
— Brian McTaggart (@brianmctaggart) May 10, 2022
Correa, meanwhile, is currently on the injured list with worse offensive numbers across the board through 24 games for the Twins.
Whether Pena will be able to keep it up is the question.
He's a deserving +300 favorite in 2022 AL Rookie of the Year odds, though he does have a talented field of contenders on his tail.
Julio Rodriguez (+380)
MLB.com has Seattle's Julio Rodriguez ranked as its No. 3 prospect in the sport behind only Kansas City's Bobby Witt Jr. and Baltimore's Adley Rutschman. The Mariners promoted Rodriguez to the majors at the end of spring training to much fanfare, but the first-year slugger hasn't enjoyed as much success as Pena has just yet.
Please Note:
Through his first 34 big-league games, Rodriguez is hitting .264/.328/.368. His home run on Sunday in New York was just his second of the season, but he is tied for the big-league lead with 10 stolen bases already. Given his career .331 batting average at the minor league level, though, it's likely just a matter of time until his bat comes around against big-league pitching.
The Mariners believe Rodriguez has superstar potential, but it will likely take a bit of time for the 21-year-old to fully realize it. His tools alone are enough to make him a compelling bet to overtake Pena, which makes Rodriguez's current +380 MLB Rookie of the Year odds look rather compelling.
Joe Ryan (+650)
Unlike Pena and Rodriguez, Joe Ryan entered the 2022 season with some major league experience under his belt. Ryan got the call to join the Twins last September. In 26.2 innings of work across five starts for Minnesota last year, the young right-hander went 2-1 with a decent 4.05 ERA.
Ryan came to the Twins in the trade that sent veteran slugger Nelson Cruz to Tampa Bay ahead of last year's deadline. He's been even more impressive so far this season. In his first seven starts of '22, Ryan is 4-2 with a tidy 2.39 ERA.
Ryan's control (6.8 percent walks) is very impressive for a 25-year-old, and he posted a career strikeout rate well north of 30 percent in the minors. That hasn't yet fully translated to the top level (26.5 percent), but the Ks will come. Ryan earned an Opening Day start to begin his first full major league season.
Which tells you all you need to know about how excited the Twins are about his future.
A full-time pitcher hasn't won AL Rookie of the Year since Michael Fulmer did so for the Tigers back in 2016. As you can see in his +650 MLB ROTY odds, Ryan is the best bet to do the same this year.
Bobby Witt Jr. (+650)
Eventually, the Royals think Bobby Witt Jr. will become the face of the franchise. This team is firmly in rebuilding mode, so it would have made no sense to keep the 21-year-old stuck in the minors to begin the year. The Royals put Witt on their Opening Day roster as the everyday starting third baseman to begin the campaign.
So far, the youngster is still a work-in-progress. Witt is slashing an underwhelming .217/.254/.375. He hit his second and third homers of the year on back-to-back days over the weekend in Colorado, and he has added five stolen bases to his ledger.
Back-to-back games with home runs for @BwittJr!#TogetherRoyal pic.twitter.com/Xyjw7rAnCd
— Kansas City Royals (@Royals) May 15, 2022
Witt's defense at third base has been solid, and the team fully expects him to eventually slide over to his natural shortstop spot. The issue with his +650 MLB Rookie of the Year odds is that he's firmly behind the likes of Pena, Rodriguez, and Ryan in the early-season race.
Please Note:
If you bet on Witt to eventually win this award, you're essentially banking on his long-term potential coming to fruition as the 2022 season progresses.
As of now, there is just a lot more value in betting on Pena at +300 than there is on Witt at +650. Witt hasn't looked quite ready for big-league pitching just yet, while Pena's transition has been surprisingly seamless. Witt's Royals will be lucky to finish outside of the basement in the lowly AL Central, which won't help his hopes.
Steven Kwan (+1300)
Steven Kwan may well have won AL Rookie of the Year if they had voted on the award after the first week of the season. Kwan, who made his MLB debut for the Guardians on Opening Day, went on to become just the sixth player over the last 120 years to have a five-hit game within his first three big-league appearances.
Kwan also reached base safely 15 times across four games, and he didn't register his first swing-and-miss until he saw his 116th pitch of the year. That was the longest any hitter has gone without a single whiff to begin a career since 2000. Kwan recorded his first MLB hit off of Scott Barlow on Opening Day before slugging his first career homer off of Jose Berrios in early May.
Kwan still has solid overall numbers, with a slash line of .281/.377/.396 with 19 runs scored. At this stage of his career, he's more of a slap hitter than a slugger, however. 19 of his 27 hits so far this season are singles, and he's only knocked in 13 runs.
The Kwan enthusiasm seems to have waned since his torrid start, and with good reason. He'll be a good, solid hitter at this level, but I'm not sure it'll be enough to win this award in a very talented 2022 field. Fade Kwan's +1300 MLB Rookie of the Year odds, for now.
Who Will Win AL Rookie of the Year?
As of May 16th, AL Rookie of the Year is likely Pena's to lose. Holding down the fort as the unquestioned starting shortstop on arguably the best team in the American League can only help his chances, frankly.
Please Note:
Pena has been out of the lineup for the past few days as a result of knee soreness, but the Astros don't seem to believe it's something that will require an injured list stay. If he can stay largely healthy, Pena's +300 2022 MLB Rookie of the Year odds will likely continue to dip as the season moves forward.
Here's how I'll rank the best value bets for AL Rookie of the Year:
National League Rookie of the Year Odds
Players
Odds
Seiya Suzuki
-105
MacKenzie Gore
+400
Juan Yepez
+900
Alek Thomas
+2500
Max Meyer
+2500
Nick Lodolo
+3000
Hunter Greene
+3000
Nolan Gorman
+3500
CJ Abrams
+4000
Seth Beer
+4000
Joey Bart
+5000
Bryson Stott
+6000
Seiya Suzuki (-105)
Needless to say, the field of NL Rookie of the Year hopefuls isn't quite as decorated as that on the American League side. The Cubs' Seiya Suzuki is actually an odds-on favorite at -105, per the latest MLB Rookie of the Year odds. MacKenzie Gore of the Padres sits second at a relatively distant +400.
Many of the others with listed odds aren't even in the majors right now.
The Cubs signed Suzuki to a lucrative $75 million deal this winter, which looks like money well spent. The 27-year-old is hitting .257/.367/.475 with four homers, 16 RBI, and 14 runs scored through his first 31 MLB games.
Hang this picture of Seiya Suzuki in the louvre pic.twitter.com/qKbnW7GLHF
— Cubs Zone ™️ (@CubsZone) May 16, 2022
Unfortunately, Suzuki has struggled of late since getting off to a blazing start. He hit .279 with all four homers and 14 of his runs driven in in April. Through 33 at-bats so far in May, the Japanese superstar is hitting just .212/.278/.364 with a couple of RBI. Suzuki does have a couple of doubles over his last four games, so perhaps he's finding his way out of his slump.
Most players struggle early after getting to the majors, so Suzuki's recent slide isn't a massive surprise.
He's still a heavy NL Rookie of the Year betting favorite, thanks mostly to a lack of competition. That could change as the season moves forward, but it's hard not to like his chances of winning it as of now. The issue is you aren't getting much upside in those -105 MLB Rookie of the Year odds.
MacKenzie Gore (+400)
The Padres' front office has worked tirelessly to improve the roster over the past few years, yet their best starting pitcher might be a rookie right now. MacKenzie Gore, who was previously one of the top pitching prospects in all of baseball, is showing us why that was the case.
Through his first five MLB appearances, the left-hander is 2-1 with a 2.42 ERA. The strikeout stuff is there (26.4 percent), though he has had some control issues (8.5 percent walks). Gore posted double-digit walk rates at both Double-A and Triple-A last season, so we'll see whether he can rein in that control moving forward. Based on his excellent early results, there is no reason to think Gore will be heading back down to the minors any time soon. Given the issues with injuries and inconsistency elsewhere in San Diego's rotation, they probably can't afford to take Gore out of the mix, which should only improve his Rookie of the Year stock.
If you want a little more upside than you'll find with Suzuki, Gore is a perfectly fine alternative at the +400 2022 MLB Rookie of the Year odds. Jacob deGrom (2014) was the last starting pitcher to claim NL Rookie of the Year honors, but Gore is a good value to do the same this summer.
Juan Yepez (+900)
The Cardinals' Juan Yepez has a total of 46 major-league plate appearances under his belt, yet oddsmakers have apparently seen enough to put him among the NL Rookie of the Year frontrunners. Yepez checks in as the third-favorite for the award at +900.
Yepez slugged nine home runs in just 93 plate appearances down at Triple-A, which led to the Cardinals' decision to give him a well-earned promotion. So far, he's living up to expectations. The beefy outfielder is hitting .366/.435/.585 in those 46 trips to the plate with a couple of homers and seven runs scored.
Juan Yepez was 3 years old when Albert Pujols debuted in 2001. Yepez just drove in Pujols w/ his first career HR.
Juan Yepez was 3 years old when Albert Pujols debuted in 2001.
Yepez just drove in Pujols w/ his first career HR.
Baseball. #STLCards
— Ryan (@The_Ryan_Shull) May 8, 2022
Yepez wasn't much of a prospect before his 2021 breakout. He smashed 27 homers between Double-A and Triple-A, which sent him flying up the boards as one of the Cardinals' top hitting prospects.
Yepez also improved his contact rate considerably after making an adjustment to his swing, so he offers the rare combination of plus contact and plus power. That should be enough to help him stick around with the Cardinals in the long term. He won't hit .366 all year, but he won't have to in order to cement himself as a legit NL MVP frontrunner.
Yepez is so new on the scene that his odds haven't yet caught up with his realistic chances of winning the award. I would be all over Yepez at the current +900 MLB Rookie of the Year odds. They won't be this profitable for much longer.
Alek Thomas (+2500)
Alek Thomas has even less experience than Yepez, with a total of 20 plate appearances in the majors since getting the call-up last week.
Thomas homered in just his fourth game in the big leagues, and he's hitting .368/.400/.684 thus far.
In 4 games with the #Dbacks, Alek Thomas has already accumulated 0.5 WAR.
5 for 13
2 doubles, 1 HR, 3 RBI
.385/.385/.769
1.154 OPS
70% hard hit %
87th % sprint speed
— D-backs facts & stats (@dbaxfax) May 12, 2022
Much like Yepez, a rather scant field of contenders is to blame for Thomas' status as one of the early NL Rookie of the Year favorites, though his +2500 odds are still fairly distant.
Thomas is Arizona's top-ranked prospect, so perhaps his early success is no blip on the radar.
At this point, why not take a stab at Thomas at +2500? He's no guarantee to stick with the D-Backs all year long, but he will if he continues to hit.
Oneil Cruz (+2500)
Oneil Cruz got the call for a cup of coffee in the majors with the Pirates toward the end of last season. The 23-year-old hit a homer and collected three RBI in just nine plate appearances toward the tail-end of last year, but he failed to make the big-league roster earlier this spring.
So, Cruz is still at +2500 to win NL Rookie of the Year despite the fact that he hasn't set foot in a major league field yet this season. Through 30 games at Triple-A, he's hitting just .185/.302/.328 with three home runs. Cruz is still the third-ranked prospect in the Pirates' talented system, but a ragged start at the plate won't make that promotion come any sooner.
Unless Cruz gets it together in short order, it's hard to imagine the Dominican outfielder mounting a legitimate charge for this award this season.
Who Will Win NL Rookie of the Year?
As you can see, we're working with a very limited group of contenders in the junior circuit. Suzuki is a worthy favorite, but Yepez (+900), Thomas (+2500), and Gore (+400) do offer plenty of value themselves.
As of now, I'm inclined to pass on Suzuki at minus-money.
He would win the award if the voting were held today, but there are still four months left in the season. Yepez currently looks like the best combination of value and upside, followed by Gore and Thomas.
PLACE YOUR BETS NOW!