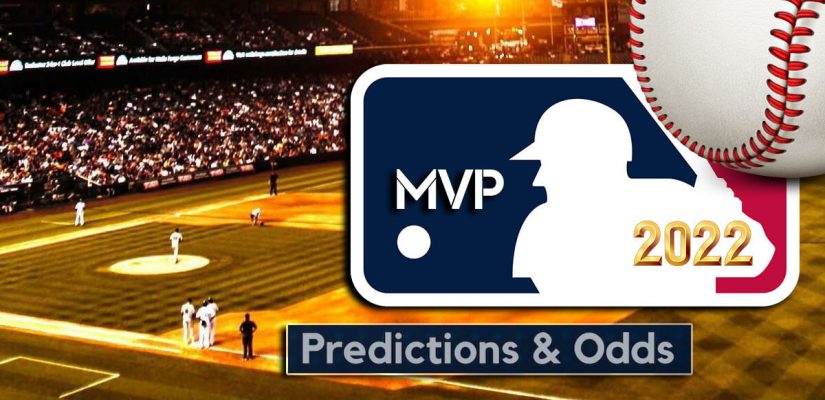 The 2022 Major League Baseball season is just over a month old. So far, offensive production is way down, while strikeouts are up yet again. Strikeout numbers have been rising steadily over the past few years, but a few offseason tweaks have tanked offensive numbers to this point.
Over the winter, MLB mandated that all 30 ballparks must store baseballs in a humidor in order to keep the ball as uniform as possible across the league. That move was always going to negatively affect the flight of the ball in certain stadiums, but the early-season results have been a bit more dramatic than many expected.
Additionally, the balls themselves have changed. MLB is no longer using the "juiced" balls that led to the massive home run spike just a couple of years ago. So, unless Rob Manfred reverses course on that front, we likely won't see many, if any, 50-home run seasons this year.
Offense may be down:
But someone has to win MVP at the end of the season, right? We don't typically see pitchers win MVP, but it has happened every now and again. With scoring down, perhaps this is the year we see another pitcher claim the prize.
Baseball betting sites will keep tabs on MLB MVP odds all summer long. MLB betting online is all about timing. The odds will change quite a bit between now and October, but it's never too early to find value in the odds. Who will win the MVP awards in 2022?
NL MVP Odds
Players
Odds
Juan Soto
+500
Nolan Arenado
+550
Manny Machado
+550
Ronald Acuna Jr.
+800
Freddie Freeman
+1000
Francisco Lindor
+1000
Bryce Harper
+1500
Trea Turner
+1500
Mookie Betts
+2000
Matt Olson
+2000
Pete Alonso
+2500
Austin Riley
+3000
Ozzie Albies
+3000
Fernando Tatis Jr.
+4000
Christian Yelich
+4000
Juan Soto (+500)
Juan Soto finished behind Bryce Harper as the NL MVP runner-up last season despite the fact that his Nationals finished near the bottom of their division. Team success doesn't matter quite as much to MLB MVP voters as it does to voters in other sports, and it was hard to deny the notion that Soto was the game's most feared hitter in 2021.
Soto slashed .313/.465/.534 with 29 homers, 111 runs batted in, and 95 runs scored in 151 games a season ago. Had the Nationals sniffed postseason play, he almost surely would've won MVP at Harper's expense. Soto is off to a fairly rough start this year, however. He's hitting just .257/.391/.460 with six homers and eight knocked in. Washington might finish at the bottom of the NL East, as well, which is something that surely won't help his cause in the minds of voters.
Soto will almost surely come around and finish the season with stellar numbers, but I'm not sure a player on a last-place team should have the best NL MVP odds of any player. For now, I'll fade Soto at +500.
Nolan Arenado (+550)
Voters love a winner, and the Cardinals are a winner so far in 2022. St. Louis is 16-13 as of this writing, which puts them three games behind Milwaukee in second place in the NL Central.
The National League has plenty of quality, however, so it won't be easy for the Cardinals to nab a Wild Card spot if they can't overtake the Brewers in the division. Through 28 games, Cardinals third baseman Nolan Arenado ranks tied for third in the majors in WAR (2.0).
Manny Machado (+550) and Mike Trout are the only position players that have been more valuable than Arenado and Cleveland's Jose Ramirez.
Your NL Player of the Month for April… Nolan Arenado!
Arenado is the 1st Cardinals 3B to win since Ken Reitz (May 1977).
This is the third time Arenado has won the award (Sept. '15 and July '17). pic.twitter.com/WENszrhPDE
— St. Louis Cardinals (@Cardinals) May 2, 2022
Arenado has been even better in his second season than he was in his very productive 2021 debut in St. Louis. The six-time All-Star is hitting .318/.387/.598 with seven homers and 24 runs driven in already.
Please Note:
He took home NL Player of the Month honors for April while supplying his standard stellar glovework at the hot corner. Arenado has won nine straight NL Gold Gloves at third base, and he should be a heavy favorite to run that streak to 10 this year.
Arenado has hit better than .300 just twice since his debut in 2013, and his current .318 average would be a career-high if he can keep it up. His NL MVP odds have improved considerably since the beginning of the season, and with good reason. If the Cardinals can stay in the playoff race, his MVP case is obvious.
Manny Machado (+550)
Arenado isn't the only NL third baseman raking early in the year. Manny Machado was always going to have to hit in order to keep the Padres afloat with Fernando Tatis Jr. sidelined with a fractured wrist. Machado hasn't always been the most consistent hitter since coming to San Diego, but he's certainly pulling his weight so far in '22.
The Padres are one of the surprise teams in the NL with a 20-11 record early on. They're just 1.5 games adrift of the mighty Dodgers in the division, though it remains to be seen whether they can keep up over the course of the full summer. Machado has been terrific, with a slash line of .379/.455/.629 with seven homers, 22 RBI, and 27 runs scored already. Hitting for average hasn't been Machado's strength in the past, thanks in part to his lack of speed.
He has only topped the .300 plateau once in his entire career, and his current average is more than 100 points higher than his 2021 mark. I'm a bit skeptical of the Padres' chances to continue to win games at a .640 clip without Tatis, but Machado is already building a legitimate NL MVP case.
Mookie Betts (+2000)
Mookie Betts was one of the many big names around baseball to struggle offensively earlier in the year. After a relatively underwhelming 2021, it's fair to assume some Dodger fans were starting to worry about their $300 million man.
However:
The former AL MVP has come around in a big way over the past couple of weeks, which makes his current +2000 NL MVP odds awfully tempting.
Since April 20th, Betts is hitting .299 with five homers, 10 RBI, and 20 runs scored over a 17-game span. Between Opening Day and April 19th, Mookie hit a paltry .178 without a single home run.
DO NOT RUN ON MOOKIE BETTS
pic.twitter.com/vQJCT7pZdL
— Blake Harris (@BlakeHarrisTBLA) May 10, 2022
The Dodgers have a slew of former MVPs and 2022 MVP candidates on the roster. Mookie actually has the third-best NL MVP odds on his own team, trailing both Freddie Freeman (+1000) and Trea Turner (+1500). Both are legitimate candidates, but I'd much sooner bet on Betts at +2000 than either of the other two.
If Mookie keeps it going, his NL MVP odds are going to improve considerably in the very near future.
Christian Yelich (+4000)
Christian Yelich is another former MVP that appears to be finally getting back on track. Injuries have hampered the Brewers' star outfielder since his breakout 2018 and 2019 seasons, but he looks like his old self so far in '22.
Yelich is only hitting .234 on the year, but his Brewers are flying high atop the NL Central. All five of his home runs on the year have come since April 18th, so he's starting to rediscover his stroke after yet another sluggish start.
The Brewers are another team with plenty of star power, but Yelich is the straw that stirs the drink for this team offensively. If he starts to flash his old form on a more consistent basis, his current +4000 NL MVP odds look far too low.
Best NL MVP Bet for 2022
It's early, but the likes of Arenado and Machado are already making major moves in the 2022 NL MVP race. Machado is making the most of his chances to shine with Tatis sidelined, while Arenado has been a rare bright spot in a Cardinals offense that has largely underwhelmed.
In the end, however, it's hard to overlook the Dodgers.
This is one of the most dangerous lineups ever assembled, and Mookie Betts is finally starting to look like Mookie Betts.
If Los Angeles goes on to breeze their way to the best record in the NL, the MVP will almost surely come from this team. As of now, Mookie looks like the best value of the bunch at +2000 NL MVP odds.
I'll rank the best bets as follows:
PLACE YOUR BETS NOW!
AL MVP Odds
Players
Odds
Shohei Ohtani
+300
Vladimir Guerrero Jr.
+450
Mike Trout
+450
Aaron Judge
+900
Byron Buxton
+1000
Jose Ramirez
+1000
Luis Robert
+2000
Wander Franco
+2000
Rafael Devers
+2500
George Springer
+3000
Yordan Alvarez
+3500
Anthony Rizzo
+4000
Ty France
+4500
Kyle Tucker
+5000
Shohei Ohtani (+300)
Whether the reigning AL MVP should be the favorite to win it again in 2022 is actually a legitimate debate. Given Ohtani's two-way dominance, there clearly isn't another player in baseball as singularly important to his team's ultimate success. Not only is he the ace of the starting staff, but he's a vital cog in the heart of Joe Maddon's lineup on a nightly basis.
Last year, Ohtani broke out in a massive way following a few so-so seasons.
The 27-year-old phenom hit .257/.372/.592 with 46 homers, 100 runs batted in, and 96 runs scored. Add that to an excellent season on the mound in which he posted a 3.18 ERA and you've got a no-brainer MVP choice despite the fact that the Angels didn't sniff postseason play.
Limiting Shohei Ohtani, who was aiming for his 100th home run in the major leagues, to a double was a success in Brett Phillips' eyes. #Rays #RaysUp #Angels https://t.co/McQ18tefvl
— Sports by Tampa Bay Times (@TBTimes_Sports) May 11, 2022
The Angels look like the real deal this season, but Ohtani has been relatively underwhelming at the dish.
Please Note:
He's hitting .258/.319/.452 with six homers and 21 knocked in, and he didn't hit his first dinger at Angel Stadium until earlier this week. The pitching numbers are still there, however, as he's 3-2 through five starts with a 3.08 ERA.
I get why Ohtani's +300 AL MVP odds are as favorable as they are, but I think his most famous teammate is actually the current frontrunner…
Mike Trout (+450)
If you can bet on Mike Trout's +450 AL MVP odds, stop what you're doing and do it right now. Trout is a three-time AL MVP already, yet he may be primed for his best season to date. Most importantly, his Angels are actually winning games at a healthy clip, which is something that will only strengthen his already-strong MVP case.
After injuries kept him sidelined for most of 2021, Trout is up to his old tricks again this year. All the 30-year-old is doing is slashing .337/.457/.726 with a team-best nine homers through 27 games. Trout's two-homer outburst was overshadowed by Reid Detmers' no-hitter against the Rays earlier this week. It's fair to assume the MVP cases for Trout and Ohtani will both hinge on the Angels' ability to continue their winning ways. LAA is off to a hot 21-11 start, which puts them a game in front of the red-hot Astros in the AL West.
Fending off a team with Houston's winning track record won't be easy, but this is still Mike Trout we're talking about. At +450, he's still clearly undervalued to win AL MVP for the fourth time.
Aaron Judge (+900)
No team in baseball has done more winning than the Yankees this season. New York is 22-8 on the year, which puts them fairly comfortably atop baseball's deepest division.
The Yanks have a 4.5-game cushion over the second-place Rays entering the weekend. Aaron Judge turned down a lucrative contract offer from the Yankees in the offseason because he thought he was worth more.
So far, he's looking wise for betting on himself. Judge is hitting .290/.356/.626 with an MLB-leading 10 dingers through 28 games.
AARON JUDGE WALKOFF HOMERUN pic.twitter.com/6vkIBnD36N
— Talkin' Yanks (@TalkinYanks) May 11, 2022
Health is paramount, of course. Judge hasn't played more than 150 games in a year since 2017, when he finished as the MVP runner-up to Jose Altuve.
Please Note:
If anybody cracks 50 home runs this season, it'll be Judge if he can stay on the field long enough. If the Yankees keep it up and finish with the best record in the AL, voters will gladly reward a player like Judge with an MVP trophy.
That makes his +900 AL MVP odds look quite attackable, as they're only going to come down from there.
Jose Ramirez (+1000)
I'm not too bullish on the Guardians' chances to make a playoff run out of the AL Central, but you never know. One thing we do know is that Jose Ramirez is a bona fide superstar and arguably the most underrated player in the entire sport.
Through 30 games:
Ramirez is quietly hitting .297/.402/.595 with seven homers and a league-high 30 runs batted in. Cleveland reportedly toyed with the idea of trading their franchise third-sacker before the season began, but the decision to instead sign him to an extension is looking like a smart one.
The problem with Ramirez's +1000 AL MVP odds is that players like Trout and Judge are just undervalued by oddsmakers. Ramirez is a great player, but he's going to get overshadowed by the big-market stars as long as those big-market teams don't fall out of the pennant race.
Best AL MVP Bet for 2022
As is the case in the National League, we have plenty of viable contenders vying for AL MVP this summer. Ohtani is an understandable frontrunner, but I do think Trout would beat him to the trophy if ballots were cast today.
As a result, Trout is a very obvious value at +450 AL MVP odds.
Judge stands out next at +900, followed by Ohtani and Ramirez. Vladimir Guerrero Jr. will have to make up some ground after a slow start at the plate, which puts him well behind the field as of now.
PLACE YOUR BETS NOW!